ISO/IEC 20000 Service Management System (SMS) 
Achieving ISO 20000 certification is a testament to a business's commitment to providing a reliable service of the highest quality.
What is ISO 20000?
ISO/IEC 20000-1:2018 specifies requirements for "establishing, implementing, maintaining, and continually improving a service management system (SMS). An SMS supports the management of the service lifecycle, including the planning, design, transition, delivery and improvement of services, which meet agreed requirements and deliver value for customers, users and the organization delivering the services."
How will an ISO 20000 certification benefit you?
Achieving ISO 20000 certification demonstrates a business's ability to;
Constantly evaluate and increase the quality of services provided
Increase customer satisfaction through provided services and support
Reduce risks associated with service delivery and IT Service Management processes and functions
How to achieve and maintain your ISO 20000 certification status?
With our expert knowledge of ISO 20000, we take a step by step approach, guiding you through the entire process of gaining certification, as well as making sure we have a sound understanding of your business.
Synergos Consultancy's team will assist you with the entire service lifecycle, from planning through design through transitioning and delivery followed by the continual development and improvement cycle which will ensure you meet agreed requirements and provide value for your organization, customers and users
After achieving certification, we can assist with a maintenance plan to ensure continued compliance.
100% Money Back Guarantee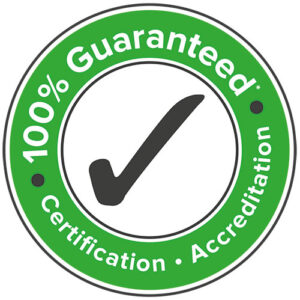 You can be confident that we will ensure your certification is a successful one, or we will refund 100% of all monies paid to Synergos Consultancy, subject to our terms and conditions.  You have nothing to lose and everything to gain!
Your next step
Your business is everything. Gaining ISO 20000 will speak volumes to your trade partners, as well as helping you stand out from your competitors.
Here to help you!
Here at Synergos Consultancy we'd be delighted to help.
Whether you have questions or are looking for advice and support to maintain certifications/accreditations.
Contact us today to see how we can help you:
info@synergosconsultancy.co.uk