Environmental Management System
If you are looking to make environmental improvements, then you have come to the right place.
When your business holds the ISO 14001 certification, you demonstrate  to your stakeholders that you want to improve the environment.
How can ISO 14001 certification benefit you?
Our expert consultants can provide you with all the guidance and advice you need to develop a compliant Environmental Management System with all the required policies, procedures and documentation for your organisation.
Streamlined and compatible environmental management systems ensure your customers can put their trust in your business to make a positive impact on the environment.
Don't just take our word for it,
here's what some of our clients have to say about us
As a business we are a technology based pharmaceutical engineering solution provider and have a deep understanding of industry regulations and processes. Having two ISO certifications (9001 and 14001) demonstrates to our customers that we are committed to delivering our products and services to a defined level of Quality whilst reducing the potential negative impact to the environment We have had a great experience working with Synergos Consultancy working towards these certifications. They have been nothing but professional and have been with us every step of the way. We are now working with them towards the Safe Contractor accreditation

Synergos implemented our ISO 9001 certificate and we invited them back to integrate the quality management system with ISO 14001. Our existing systems and procedures were working well and we felt it would be beneficial to gain an additional certification. Synergos carried out all the necessary work to become compliant to this standard and their work was 100% guaranteed. They conducted all the necessary requirements, internal audits, holding meetings and developing the necessary documented procedures. We are very impressed with the standard of work presented, and what was explained to us was very easy to understand. We would have no hesitation in recommending Synergos to anybody requiring a company to enable them to achieve ISO 9001 and ISO 14001 certifications, or indeed any other areas of compliance

We contacted Synergos Consultancy after receiving a recommendation and requested they carry out works in respect of our Internal Audit requirements for ISO 9001 & ISO 14001. After an initial discussion we were provided with a proposal that we were very happy with and once agreed an internal audit was undertaken, followed by all the necessary support to prepare us for our external audit. The level of communication and work that has been carried out by Synergos has been of an excellent standard throughout the project. The project was carried out in the agreed timescale and met with all our expectations. We would definitely recommend the services of Synergos Consultancy.

Synergos Consultancy provided outstanding support throughout the ISO project (14001, 9001 & 45001), ensuring all areas were covered; there was full support along the way, ensuring all areas were covered, the process was straight froward and any stress was removed. We were working through the project during COVID-19 pandemic, there was no change in the relationship between us even with the challenge of remote working. Synergos Consultancy Ltd took on the brunt of the work, including preparation and guidance. The certification will have a huge impact on the way Ideal Modular Homes does business.

You Can Put Your Trust in Our Team
You can put your trust in us, as we've worked hard to build a solid reputation helping clients like you achieve their business goals. Working across a wide range of business sectors, we collaborate with you to ensure a great outcome for everyone.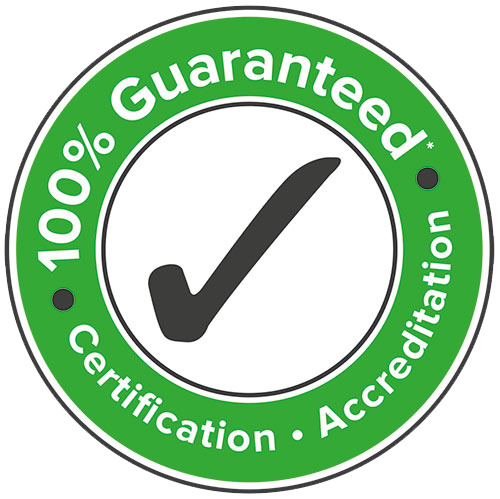 We guarantee*
we will get you through the certification/accreditation process or we will refund 100% of all monies paid to Synergos Consultancy.
*subject to our terms and conditions
It's time to improve your business opportunities
Let us help you to achieve ISO 14001 within a matter of weeks​.