ISO 9001 and 14001 certifications are essential for businesses looking to improve their business quality, and we could wax lyrical about the benefits for hours on end, but often ignored is the importance of getting quality consultancy services. We did a little digging this week and found that some companies are offering consultancy services for quality accreditations such as ISO 9001 and ISO 14001 amongst others, without having the professional accreditations to back them up. This got us thinking whether they really deliver all they promise.
The old chestnut "if it sounds too good to be true, it probably is" has always been relevant in business, and we've found with some research that some consultants promise to get you accreditation within a couple of weeks while others claim that they can offer their services for less than £400. This may be possible, or may be a ploy to get you through the door, but you have to question whether you'll really be reaping the benefits of long term quality improvement if all you're looking for is quick, cheap fix.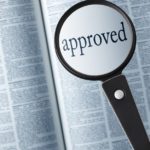 In our professional opinion, if you want to ensure your company is certified, and that you reap all the benefits that come with being ISO certified, you need to select a consultancy service that is working with an approved UKAS (United Kingdom Association Service) accredited body.
What is UKAS?
The United Kingdom Accreditation Service is the only national accreditation agency in the country. A consultancy with this accreditation is a signatory to the International Laboratory Accreditation Cooperation and European Co-operation on Accreditation. The accreditation also demonstrates that the company operates according to recognised standards within the accreditation industry. When customers see a business is accredited, they should be confident that the quality of services provided by that consultancy is consistent, and has been measured by an independent body.
The Benefits of working with a UKAS certification body
When you work with or in partnership with a UKAS accredited body, you eliminate the risk of hiring someone who has the information needed to gain accreditation for your company but doesn't know what to do with it. Any of us can read an ISO manual and understand the language, but putting systems and processes into place and understanding how your business fits around the requirements for ISO is something only a professional consultant can do. UKAS certification gives you confidence that you are using a company that will fulfill your individual requirements.
The difference between gaining ISO accreditation and improving your business depends entirely on your consultant. Strictly speaking, you could put all of the right paperwork in place and get systems and processes implemented to tick all of the boxes of the ISO accreditation, but using a UKAS accredited service or a consultant working in partnership with UKAS, will help to make your business better by not only helping you understand how to put these processes in place, but also what you can do with the information gained from reporting that could vastly improve your bottom line, by both cutting costs and increasing customer retention rates.
Think about your business expectations and choose a certified company that will offer valuable advice and assistance to help you attain accreditation. ISO certification will only work to your advantage if you work with a credible service that is UKAS accredited.
Synergos are pleased to confirm that we will only ever work in partnership with a UKAS accredited service to ensure that our clients receive the best service possible.
If you are unsure whether your ISO certification is authentic or would just like further information, then give us a call on 01484 666160, email info@synergosconsultancy.co.uk or just click here.