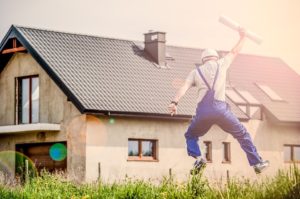 The past few years have seen various factors playing a big part in shaping the economy and the growth of the contractor market is certainly one of the most noteworthy. When we consider 2016, it is certainly fair to say that it offered a considerable amount of upheaval to contractors and indeed to the very future of the British economy. Brexit alone caused a considerable amount of uncertainty where contractors are concerned and as we head into 2017, the future of Brexit is still uncertain – beyond the governments promise that it will happen; we can only guess at its effects.
Yet it is not as gloomy as it sounds as there are still many positives to look forward to in 2017, not least the fact that over the last couple of years there has been a growing dependence from many companies on the ability to hire contractors who are specialists in their own fields. These skilled specialists offer organisations the ability to fill areas of acute skill shortages within their business, whilst still offering the flexible working lifestyle that many contractors prefer.
2016
Events of 2016, such as Brexit, made it very difficult for experts to make predictions of how certain factors would pan out in 2017. Although many predictions were made many have not happened as predicted. However, there were some things that happened in 2016 – significant changes that have already begun to have an impact and will continue to be major influence on the contracting sector in the coming year.
The IR35 reforms for the public sector, which the Chancellor Philip Hammond announced as part of the November Autumn Statement, will come into effect in the new tax year i.e. from 6th April 2017 and contractors will be required to maintain compliance within the new HMRC regime. Whilst these rules will only apply to contractors in the public sector there is some concern that despite the governments assurances to the contrary the private sector will also be required to follow suit.
Brexit
With the Prime Minister stating that Article 50 will be triggered some time in March, it remains to be seen quite what sort of effect this will have on changing circumstances. With unemployment at an 11-year low, it is hoped that the two-year leaving process, whilst predicted to have a slight downward turn during 2017, will have little to no effect for contractors with organisations continuing to value the skills of specialist contractors, and hiring them still being at the top of many employer's lists.
CHAS Accreditation
If you have been thinking about making the move and becoming CHAS accredited, then there has never been a better time to do it. When it comes to tendering for contracts, being CHAS registered will offer you an edge, showing you are fully aware of health and safety issues, that you monitor and improve your practises in this area and that best practise matters to you. All of this is of course backed by a nationally recognised accreditation scheme, giving potential employers peace of mind that they're hiring professional contractors to take on their projects who are aware of, and adhere to, the many regulations necessary.
How can we help you?
Click here to download our new eBook, which will give you an overview on the ISO standards and the FAQs that will help you understand ISO better.
If you're in need of assistance with any aspect of certification here at Synergos we'd be delighted to help. Whether you have questions about the path to certification or are looking for advise and support to maintain an existing standard call 01484 817 444 or Email info@synergosconsultancy.co.uk and we'll be happy to talk it over with you.