ISO 22301 Business Continuity Management System (BCMS)
The overall aim for implementing a business continuity system (ISO 22301) is to have the ability to effectively respond to threats such as natural disasters and or data breaches.
ISO 22301 business continuity management system (BCMS) emphasises the importance of understanding your business needs and the significance of establishing business continuity. No matter the size of any business, ensuring that the business survives in the event of a catastrophe should be at the forefront of any business owner and their team.
How does ISO 22301 certification benefit you?
Business continuity systems, like ISO 22301 provide a framework for dealing with natural disasters or data breaches, including key components as follows:
A policy
People with defined responsibilities
Management processes relating to
Policy
Planning
Implementation and operation
Performance assessment
Management review, and
Improvement
Documentation providing auditable evidence; and
Any business continuity management processes relevant to the business
By proving you have a robust system in place to address those unforeseeable threats you can provide reassurance to your interested parties that you're able to maintain the service they expect, whilst dealing with such hazards.
How to achieve and maintain your ISO 22301 status
Synergos can help you through the preparation required to complete the Stage 1 audit (pre-assessment) and the final stage 2 audit where certification will be granted by a UKAS approved certification body. After achieving certification, we can assist with a maintenance plan to ensure continued compliance.
Easy and Affordable certification – 100% Guaranteed
Our step by step approach to certification reduces the time and paperwork required to complete the process. Preparing for certification is easy and affordable with Synergos which is why we 100% guarantee our service.
100% Money Back Guarantee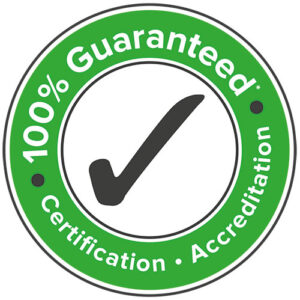 You can be confident that we will ensure your certification is a successful one, or we will refund 100% of all monies paid to Synergos Consultancy, subject to our terms and conditions.  You have nothing to lose and everything to gain!
Your next step
Your business is everything. Gaining ISO 22301:2019 certification will speak volumes to your trade partners, as well as helping you stand out from your competitors.
Here to help you!
Here at Synergos Consultancy we'd be delighted to help.
Whether you have questions or are looking for advice and support to maintain certifications/accreditations.
Contact us today to see how we can help you:
info@synergosconsultancy.co.uk