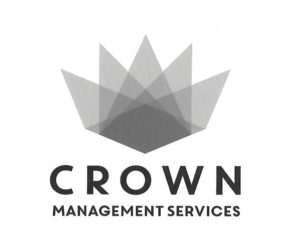 Client: Crown Management Services Limited
Location: Liverpool
Client Representative: Eugene Tull
Remit: New ISO 9001:2015 Quality Management System
ABOUT THE CLIENT
Crown Management Services Limited, based in Liverpool provide security, facilities and management services to businesses and organisations in the North West of England. Their services include; Manned Guarding, Mobile Patrols, Key Holding Services, and Facilities Management. The companies aim is to deliver a service of the highest quality at all times and to ensure that client expectations are met and surpassed.
The company contacted Synergos Consultancy in August 2017 to enquire about assistance to implement a certificated ISO 9001:2015 Quality Management System and gain their SIA Licence.
ABOUT THE REQUIREMENT
Crown Management Services Limited contacted Synergos Consultancy in August 2017 requiring assistance to implement a new Quality Management System to be certificated to ISO 9001:2015 and to gain their Security Industry Authority Licence. After meeting with the client and discussing their requirements we submitted a proposal to assist with implementing a new quality management system and management of the SIA Approved Contract Scheme Licence.
ABOUT THE SOLUTION
-ISO 9001:2015
Prepare the written scope of the quality management system.
Write the quality policy.
Develop the quality manual.
Provide support to identify clear quality objectives that are measurable and can be evidenced.
Develop the risk and opportunities register and actions to address these risks and opportunities.
Document internal and external issues that affect the business' ability to achieve its intended results of the quality management system.
Review/develop the organisational chart.
Write a 12-month management review schedule to include all the ISO 9001:2015, requirements.
Attend and document two management review meetings to support Crown Management Services in continuing to comply with the standard and record evidence of continual improvement.
Document, implement and review a process to monitor customer satisfaction.
Implement/review an equipment monitoring register.
Review/ implement a training/competency matrix.
Develop the necessary documented procedures that outline operational processes.
Produce and monitor the development of a non-conformance register.
Review/implement and develop an induction procedure to incorporate the management systems.
Implement procedures to maintain and control all records and documents.
Review, record, and monitor service realisation.
Apply a procedure for evaluating, selection and monitoring the performance of external providers.
Review resources for instance, infrastructure, environment, people, equipment.
Carry out a minimum of two internal process audits to include a detailed report to comply with the ISO 9001:2015. Spot checks were also carried out throughout the project.
Continuous project reviews to address any unforeseen circumstances and to support the implementation of required processes set out by the standard throughout the project.
Attend Stage 1 and Stage 2 office assessments and action/support any further requirements.
-SIA ACS APPLICATION
Register with the SIA ACS.
Full assistance completing the online self-assessment workbook.
Ensure all points stated in the online workbook have been implemented and records kept accordingly to indicate performance.
Arrange for the SIA ACS assessment (external audit).
Attend external audit to guide Crown Management Services to a successful SIA ACS membership.
CLIENT FEEDBACK
We required our SIA Licence as this is a security industry recognised scheme. We decided we would like to implement ISO 9001 as we have previous experience in working with this standard, a lot of our clients have this certification and it is well respected certificate to have.
We contacted Synergos Consultancy as they were recommended to us by the certification body which we made initial enquires with. After speaking to the consultant from Synergos we were confident that they would be able to assist with our requirements.
Synergos submitted a proposal and we were happy with works that were proposed, we appointed Synergos and can advise that we were very happy with the service provided by them, the standard of work was good, and the consultants always kept us well informed with the progress of works. The consultant who worked with us attended our premises punctually and we did not need to attend their offices at any time. They worked full days and the project was executed in the expected timescale.
We are very happy to have gained our ISO 9001 certification and recommend Synergos Consultancy to anybody who would like a consultancy company to help them achieve awards and certifications.
We are now using Synergos Consultancy to assist with maintaining the implemented quality management system.
SUPPORT PLAN
We always seek to support clients following the completion of a contract whether that be in the form of a full maintenance package, to carry out all works necessary in maintaining the company's management system, carry out internal audits on behalf of the client or simply attending the company's annual surveillance visits.
Since gaining their ISO 9001:2015 certification we continue to work with Crown Management Services Limited in respect of developing their Quality Management; an internal audit is scheduled, and Synergos Consultancy will chair the next management review along with attending the company's annual surveillance visits.
How can we help you?
If you're in need of assistance with any aspect of certification here at Synergos we'd be delighted to help. Whether you have questions about the path to certification or are looking for advice and support to maintain an existing standard call 01484 817 444 or Email info@synergosconsultancy.co.uk and we'll be happy to talk it over with you.