If you're a business that has decided to go for AEO status, then chances are you'll be a little worried about what you need to do to be compliant. Fear not, as here at Synergos Consultancy we're here to help you make sense of the AEO requirements, and help you obtain that all-important AEO certificate for your business. Read on to read the basic requirements for AEO.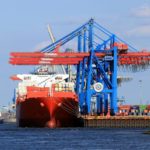 Solvency Requirements
Customs will also look to verify your solvency, before accepting your AEO application. They will be looking at the last 3 years financial records that your company, with a view to verifying that you are able to meet all of your financial commitments, and will also check that you file and pay your accounts on time.
Note: Although it will be expected for your current net assets to be positive, extenuating circumstances that mean a negative net asset balance is normal may be taken into account.
Compliance Requirements
First and foremost, you'll need an EORI number. Now this is pretty straightforward and almost every business already having some part in supply chain operations will already have one. In addition to this, customs will take a look at your adherence for the last three years to customs and tax requirements, and they'll also be looking at whether there have been any infringements of rules pertaining to either tax or customs by anyone responsible in any way for your customs or tax operations. This can mean the business itself, managers, those responsible for customs entries and any legal representative you may have in this regard.
Secondly, you'll need to be able to show that you have processes and systems in place to find any mistakes in customs procedures and that you and your staff are aware of the required channels for reporting, rectifying and ensuring these errors do not happen again.
Note: If you handle any controlled goods, such as duel-use, military, CAP, dangerous/hazardous goods or excise items, you should be able to demonstrate that you have the required procedures in place to handle these satisfactorily.
Security Requirements
There are a wide variety of factors that can affect the security within a business and its supply chain, whether physical, economic or human, and you'll be assessed on your ability to put in place procedures, systems and safeguards to protect your business against potential risks. Within this remit, you'll be required to have controlled access to your premises, be compliant with the appropriate Health and Safety requirements, protect your cargo units (preventing unauthorized access to areas where your cargo is prepared for loading, and also at all points from manufacture to delivery, where appropriate) and be able to safely store your cargo. When it comes to personnel, you'll have had to complete appropriate security screening for staff, and once hired, have provided relevant security training, and you'll also have to agree robust and relevant security procedures with any third party suppliers.
Keeping Records
Of equal importance is your businesses ability to keep accurate, up to date records, especially concerning the management of transport and commercial records. This will include:
Documented procedures on how records are to be kept and what to do if there are any irregularities/illegal transactions.
A full, maintained accounting system. This must also have a full audit trail attached.
Documented procedures to manage the flow of goods through your business, including those to cover relevant licences authorisations
Robust IT security procedures in place
A method allowing HMRC to gain access to your records
Staff training, which must include reporting errors to HMRC
Procedures to check the accuracy of any 3rd party declarations to customs on your behalf.
Sounds like a big job? Don't panic
We know that sounds like a large and pretty complicated set of requirements, but it doesn't have to be a painful process. Here at Synergos Consultancy, we can help assess your businesses procedures, and see how far you currently are from AEO. Once we've completed an initial assessment, we can help you make the relevant changes to your business in order to get you in shape for your AEO application.
If you're interested in gaining AEO without having to go it alone, then why not get in touch with Synergos today on 01484 817444 or email info@synergosonsultancy.co.uk !