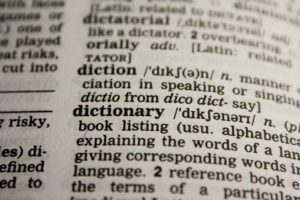 Get a bit lost in the jargon? Get a bit confused between FDIS and ICE Directive? Worry no more because we have a bite-size guide to the common terminology used in ISO standards.
CASCO
This is the Conformity Assessment Committee, the body responsible for conformity assessment standards.
Certification
ISO does not perform certification; therefore, certification is an independent body that gives assurance a product, service or system meets the requirement of a standard.
Code of conduct
Followed by people involved in ISO work, this is a set of principles that concerns ethics, practice and so on.
Deliverable
This is a published report from the International Standards Organisation. It can be an International Standard, a Technical Report, an International Workshop Agreement or a specification or guide that is publicly available.
FDIS
This is a Final Draft International Standard and is a standard that has passed through the rigorous design and creation process. It is nearly a full-blown standard or revised standard that needs to be ratified by the working committee.
Global relevance
This is a policy stating that every ISO must be accessible and able to be used as broadly as possible by affected industries across the globe. Only projects that meet this requirement will be accepted
Living Lab
This is an ISO initiative through which different ideas can be tried out. The aim is to ultimately improve not only the standards and products ISO create, but also the process by which they are created too.
OBP
This is the web tool of ISO called the Online Browsing Platform. It can be used to access the standards, as well as other important tools such as symbols, glossaries and so on.
Project stage
This refers to the stage of a project's development and can be split into;
Preliminary stage = Preliminary work item (PWI)
Proposal stage = New work item proposal (NP)
Preparatory stage = Approved work item (AWI) until there is a Working Draft (WD)
Committee stage = Committee draft (CD)
Enquiry stage = Enquiry draft (ISO/DIS)
Approval stage = Final Draft International Standard (ISO/FDIS)
Publication stage = International Standard (ISO)
SDO
A Standards Development Organisation is an organisation of which the main purpose is to develop, coordinate or issue mandatory or voluntary technical standards.
Synergos
A UK-based consultancy company with many years' experience of partnering with companies and organisations in their pursuit of an ISO standard that will propel their business onto the national, European or even the global trade stage.
TF
A Task Force is a group set up to act on future plans and standards or to develop ideas in identified areas and so on. For example, a task force may look at the future global harmonisation of ISOs.
Vienna Agreement
This is an agreement between the ISO and CEN (European Committee for Standardisation)
to share information, attend each other's meetings and collaborate on standards at both international and European level.
Are there more pieces of jargon or terminology surrounding ISO that you don't understand?
How can we help you?
If you are in need of assistance with any aspect of ISO or GDPR compliance, here at Synergos we'd be delighted to help. Whether you have questions about the path to compliance or are looking for advice and support to maintain compliance, call 01484 666160 or Email info@synergosconsultancy.co.uk and we'll be happy to talk it over with you.