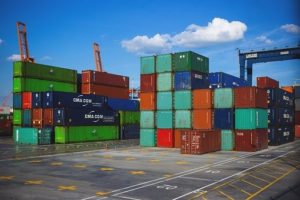 Brexit is casting a long shadow over the UK, its people and economy. With nine months left until we officially leave the EU, details are still sparse.
This uncertainty is causing concern amongst businesses, especially those who export. Whether you have AEO status or not, you may be wondering what the future will hold.
If you are planning on gaining this voluntary badge for your business, you may be wondering if there will be any purpose or advantage after Brexit.
What the UK Government wants
'Frictionless trade' means the ability to move things easily and quickly across borders. In effect, AEO status is the tool that smooths the way for many export and import businesses at customs control across Europe.
A BBC report shows how sensitive the system of movement of goods and products at ports can be. For example, extending the vehicle checks process by a mere two minutes would see a butterfly effect on major trunk roads, leading to tailbacks of some 29 miles.
The repercussions on delivery times, productivity and bottom lines are all too clear.
Is AEO status the answer?
Launched over a decade ago, many more businesses are now looking at AEO and whether it could be the provider of some solution after Brexit has arrived and taken shape.
It offers a business several benefits, including quicker access to some simplified customs procedures. In some cases, it allows 'fast-track shipments' through customs.
No one knows at this point if AEO status will continue to offer the same advantages as it does now. Will it guarantee smoother, frictionless movement of trade between borders?
Many are taking a calculated risk that it will.
In June 2016 when the referendum delivered the result, less than 350 business in the UK held AEO status.
In the two years since the vote, this has nearly doubled. Maybe it is the belief that AEO accreditation will shield them from some of the changes that will inevitably happen with European trade post-Brexit.
Reach for AEO status – yes or no?
A definitive answer is difficult because we don't live in certain pre-Brexit times. We still have political figures arguing for a second referendum whilst the Prime Minister desperately tries to carve out a new trade agreement.
In many respects, there is nothing to lose BUT an AEO application is a drawn-out process and time sensitive. If you are going to grab AEO status, then you need you make your move sooner rather than later.
Once the HMRC has accepted your application, it can take 120 days upwards to issue authorisation.
When will the post-Brexit trade picture become clear?
In the next few months, the shape of how trade will look between us and the rest of Europe should become clearer. Whether it is what we want to see, however, remains to be seen.
As an import and export business, you will, no doubt, be operating with caution, keeping a keen eye on negotiations.
And like most businesses, you may be wondering if AEO status will help your business. Why not talk to the team at Synergos Consultancy?
How can we help you?
If you're in need of assistance with any aspect of certification here at Synergos we'd be delighted to help. Whether you have questions about the path to certification or are looking for advice and support to maintain an existing standard call 01484 817 444 or Email info@synergosconsultancy.co.uk and we'll be happy to talk it over with you.