The ISO 9001 family of standards cover quality management systems, and those companies that have attained certification in the standard ISO 9001:2008 will show customers that they offer products and services that are of a consistently high standard.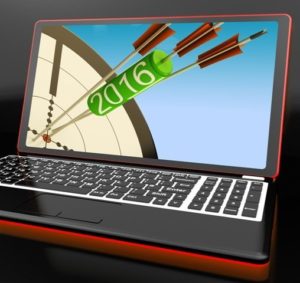 ISO 9001: 2008 has now been revised with some important and crucial changes. Those with the prior accreditation will have until 2018 to upgrade their certification and those that have started on the process of gaining this standard will continue as normal, and then complete the upgrade from the 2008 standard to the requirements of the 2015 certificate. But, if you have yet to look at this family of ISO standards, then add it to your 2016 list of 'things to do' as there are real benefits to attaining the standard.
Who do you do business with?
The world has, in recent years, changed beyond all recognition. Technology has meant that doing business with customers on the other side of the globe, and in real time – is now a daily occurrence for many businesses and companies. At one time, trade across borders could be lumbering and painfully slow. Reaction times were poor and tariffs were high. Today, these barriers are virtually negligible and thus, seeking new customers from far flung corners of the globe is no longer an issue.
Because of this foray into national and international trade, standards need to preserved but not only this, they need to be compatible, and this is no more apparent than in relation to the quality of products and services that customers have now come to expect. Being able to show customers that your business is professional, with streamlined quality management systems and processes is an important step when it comes to gaining their trust, and ultimately their custom.
Gaining ISO 9001:2015 in 2016
Technology has changed the way we do business, but also the way that a company internally works, especially when it comes to managing customer expectations. This current version of the 9001 standard focuses on performance, specifically the cycle of Plan-Do-Check-Act.
You won't need to create or change your current quality management standards nor practices as this ISO has been created to dovetail its standards with those that are operational within a business. There is also the possibility of using sector-quality standards, such as those used in the automotive industry, aerospace, medical industries and so on.
Attaining the standard can be easier than you'd think
Many people assume that gaining accreditation takes a long time, as well as being a paperwork heavy process, but done right, it doesn't have to be difficult or time consuming. There have, however, been some important changes between the creation of the previous standard in 2008 and the current re-vamped version so it's essential you know the ins and outs of the process, whether you're looking to renew or apply for ISO 9001:2015 certification in 2016. At Synergos, we can not only talk you through the important changes, but can help you through the whole process, making sure 2016 is the year you attain – or renew- your ISO certification with ease. Simply call our friendly, professional team on 01484 817 444 or email info@synergosconsultancy.co.uk and we'd be delighted to talk through your needs.