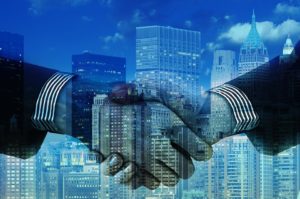 For any business to continue to thrive and grow in a competitive marketplace, it needs to seek new opportunities. One of those opportunities for expansion may lie in the acquisition of ISO certification.
Valued with trading partners across the UK market, ISOs also speak a global language. And yet for many, the thought of entering into an assessment process such as this can be a big ask.
Working with a specialist ISO consultancy brings many benefits. But before you assume that this comes at a significant extra cost to your business, you may want to consider the benefits it brings;
1. Saves money
In the long term, using a specialist ISO consultancy will save you money simply because the extra time you would have spent working through the assessment processes and actually completing it, is looked after by somebody else, which means you can continue with other, just-as-important business tasks and activities.
2. Saves time
It does take time to complete the assessment process. From gathering policies to updating them and all the other tasks that need completing, the time it takes to get through an assessment – and do everything else you have to do – is often underestimated by a business.
This is a valuable benefit of working with a consultant, no matter what size your business.
3. Navigate change
If you are seeking an ISO certification, you are in effect seeking to 'up your business game'. You want to be recognised as a forward-thinking brand within your industry. You want to be recognised as a business who can be trusted.
ISO is a set of standards that are valued and recognised. This is because the process of acquiring the certification is one that is valued too. It is appreciated how much change a business may have to go through in order to be the recognised leader in their field.
Change is unsettling, even it is pushing your business forward. ISO consultants will often be adept at the process of change management, helping you and your business to adapt.
4. Support growth
Your policies and procedures form an integral part of the assessment process. With a fresh pair of eyes on these and other documentation, you will benefit from specialist input that will pay off in the form of growth.
ISOs tick many boxes but one is that the accolade makes your business more competitive in what is a crowded marketplace. And your growth can be supported by a specialist ISO consultancy.
5. Expertise
Coming to the ISO process 'cold' can make it seem a huge mountain to climb. There's the jargon to understand, the timescale to decipher and the process needs to be understood from beginning to end – how much time will that take?
But in effect, working with Synergos Consultancy means you are tapping into years of expertise and knowledge when it comes to ISO and other important accreditation schemes.
How can we help you?
If you are in need of assistance with any aspect of ISO or GDPR compliance, here at Synergos we'd be delighted to help. Whether you have questions about the path to compliance or are looking for advice and support to maintain compliance, call 01484 666160 or Email info@synergosconsultancy.co.uk and we'll be happy to talk it over with you.