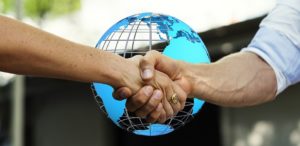 Unless you are choosing not to watch the news, read the newspapers or surf online, you cannot have failed to notice that Brexit is looming. Even with an announcement that a deal has allegedly been struck, the shape of UK trade post-Brexit is less clear.
Those businesses that trade across borders will perhaps be more nervous than most, unsure how they will move their goods in and out of the country.
Trusted trader schemes could be the answer. They are mentioned in the government's post-Chequers white paper and in the European Research Group's Proposals. Of these schemes the Authorised Economic Operator status – also known as AEO – is one of them. Will this seal of approval be enough?
AEO – the In's and the Out's
AEO is a quality marker for manufacturers, logistics operators and freight handlers who meet certain standards of custom-related activities.
Commentators, however, have noted that in the near term, there is a danger of placing too much faith in the system. Not every business, they point out, is motivated to sign up to the current system.
Over 600 businesses in the UK have achieved AEO status, significantly less than the 6,000 plus AEO rated businesses in Germany. The UK government argues that despite this low number, over 60% of imported and exported goods are covered.
Why such a low take-up rate? It seems that not enough has been done to make clear the benefits of AEO status for a business, whilst others believe that the uncertainty of the post-Brexit landscape leads many to conclude that the UK will have to develop its own trusted trader scheme of AEO standing.
Preparing for our departure from the EU
Some businesses have used AEO as a means of preparing for our departure from the EU. For port operators, there seems many obvious advantages.
AEO accreditation means doing away with the financial guarantees that normally have to be given on goods held in its facilities. It also helps speed up other processes for other customs accreditations.
However, spend the time and money now on AEO status, and the general notion seems to be that when or if another trusted trader scheme is introduced, those with current AEO status should be looked on favourably.
Covers everyone?
To qualify for the trusted trader scheme, a business needs to be trading internationally or, in other words, outside of Europe. And thus, businesses trading in Europe alone are effectively excluded from the biggest trusted trader scheme that would perhaps benefit them most – and that's about 145,000 VAT-registered business and possibly 100,000 businesses under the VAT threshold who are excluded.
Which way should you jump – pro-AEO or stay as you are?
It's not a straightforward question with a straightforward answer. AEO could be the most important trusted trader scheme from post-Brexit trading across international borders. Or it may give way to a new scheme in the UK.
But here's the rub – no UK replacement trusted trader scheme will be ready the day after we leave the EU.
How can we help you?
If you are in need of assistance with any aspect of AEO compliance, here at Synergos we'd be delighted to help. Whether you have questions about the path to compliance or are looking for advice and support to maintain compliance, call 01484 666160 or Email info@synergosconsultancy.co.uk and we'll be happy to talk it over with you.