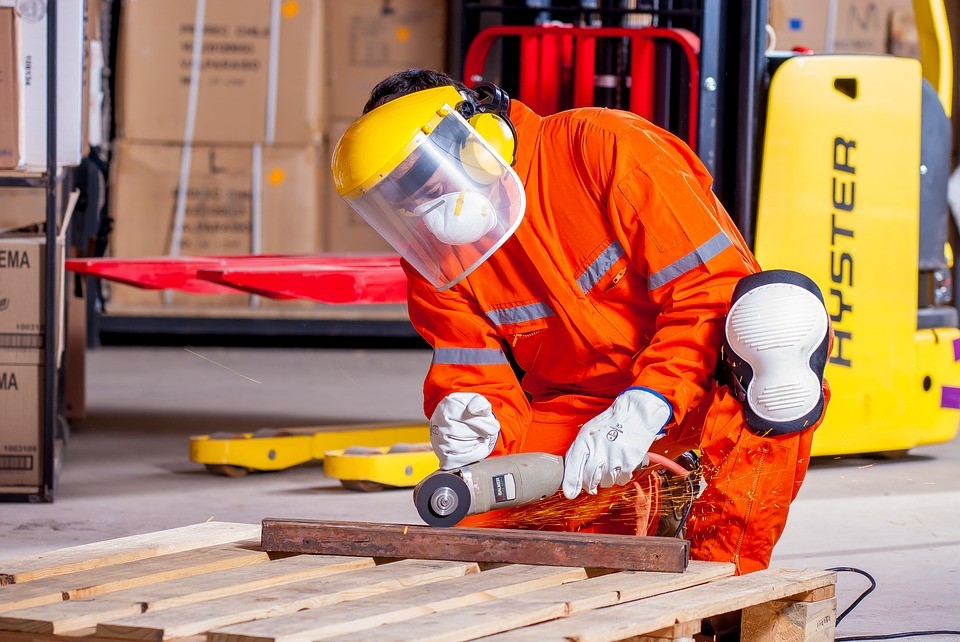 Health and safety is not fixed. In other words, it changes. Hazards change and the level of risk changes. What does remain the same in terms of health and safety at work is the responsibility placed on employers to act responsibly and with reasonable diligence.
In other words, health and safety should be responsive, changing as business and situations change rather than reactive, the ambulance at the bottom of the cliff for when something goes wrong.
And yet, despite legalisation and improved understanding of health and safety, during 2017-2018, thousands of workers still suffered workplace accidents or ill-health as a result of work activities.
But why is now, the end of one year and the beginning of another, a perfect time to start planning a safer New Year?
* A natural time of year to review and take stock
It's a natural time frame in which we tend to look back at the year gone but also to look to the new year, and what opportunities and hurdles it will present. This is not just in the case of business, but personally too.
A new year brings new optimism, a chance to renew our vigour to drive our business forward – and why shouldn't a healthier, safer business be one of the things we plan?
* The New Year is a time of 'newness'
When 1st January of every new year dawns, it brings a sense of newness. It is, for many, the tail end of the financial year too. And all this combines to give a sense of 'being new'.
It's almost like being faced with a blank sheet of paper, a blank canvas to fill with new ideas. In effect, we feel invigorated, something that could apply to health and safety changes in the coming year too.
* A less busy pace
The lead up to the Christmas break can be manic. More orders to fill, more deadlines to meet and a generally busy time which means that we don't get chance to think, let alone act on something new.
With the Christmas shut down comes breathing space, a chance to think strategically about the business and its future direction. This'break' in what can be a relentless schedule also means we get to think,research and plan new projects. And one of these projects could be the future changes in health and safety that need to be made in the business to meet changing regulations or changing environments.
* End of year finances
We've already mentioned end of year finances. Self-assessment tax returns need completing and returning, as do other forms of business tax and financial implications.
Again, this process of shutting down the past year helps us to look forward. It's a natural time of year to review and evaluate, as well as to strategize, plan and schedule.
* Part of the business review process
Effectively, it is the time of year we tend to review the business including the failures and success of the past year, as well as some of the other business issues that need our attention.
What gaps exist in your health and safety programme? Is it time to replace PPE? Is it time to take a closer look at CHAS and other health and safety schemes?
How can we help you?
If you are in need of assistance with any aspect of Health and Safety management, here at Synergos we'd be delighted to help. Whether you have questions or are looking for advice and support to maintain standards, call 01484 666160 or Email info@synergosconsultancy.co.uk and we'll be happy to talk it over with you.