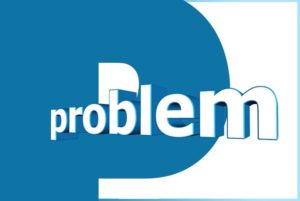 It is tempting when something doesn't go as planned to sweep it aside and label it as 'one of those things'. The problem is, this happens more times than you can count and this means that as a business, you could be missing out of valuable learning experience. But there are other issues behind not logging or examining non-conformances too. When you do take them seriously, however, your business becomes better for it.
The current attitude
Just as easy as it is to sweep things under the carpet, it is easy for non-conformances to become vehicles for a blaming exercise. So-and-so in the warehouse isn't doing their job properly or so-and-so in accounts can't handle the work load…
We have all heard such excuses and we have all been in the high-tension situation of apportioning blame. There are times when problems occur due to human error but the importance of examining a non-conformance is not to single out or 'name and shame' someone, but to tackle the real issue.
It is important as part of recording non-conformances that personalities and people are removed, so to speak, from the process. You are examining the problem, not individual people.
Is there an underlying problem?
This is not to say that when something is accorded to human error that this should be ignored for fear of offending a colleague or senior manager. Human error could point to many underlying issues. For example, is the fact that so many orders are being sent in error or with parts missing due to lack of training? Is there an issue between human interaction and computer systems or hardware?
In other words, non-conformances, no matter how occasional or rare they are in your business, are symptomatic of an underlying problem. In most cases, the problem is easy to solve, requiring only a small tweak of the current process.
Treat every non-conformance, even if it is deemed a 'one-off' as a symptom of something that needs to be identified and possibly changed. Don't forget, recording and acting on non-conformances, if needed, is about making things better.
Noting the frequency of non-conformances
Things happen. Machines break down, people get things wrong, communication channels which until now have always been sufficient, seem to break down with no rhyme nor reason. But there is a reason why, which is why recording non-conformances are worth their weight in gold.
They can tell you so much if you are prepared to listen. As well as identifying the origin in terms of process and determining why something went astray, recording the number of times there are non-conformances, as well as other patterns – time, day, shift etc. – also highlights possible bottlenecks or issues that are clearly affecting the outcome.
Again, it is not victim blaming or finding a scapegoat but examining the process, identifying what needs to change and how. And as part of a wider quality management system such as ISO 9001:2015, you could really see results.
Improve reputation
Finally, dealing with things when they go wrong and making changes makes your business more responsive. And that means a stronger foothold in your market place – isn't that something every business wants?
How can we help you?
Click here to download our new eBook, which will give you an overview of the ISO standards and the FAQs that will help you understand ISO better.
If you're in need of assistance with any aspect of certification, here at Synergos we'd be delighted to help. Whether you have questions about the path to certification or are looking for advice and support to maintain an existing standard call 01484 817 444 or Email info@synergosconsultancy.co.uk and we'll be happy to talk it over with you.