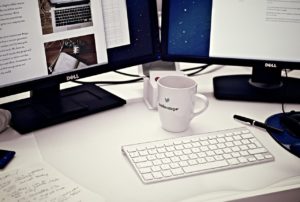 ISO 9001 is often viewed as a tool useful for larger businesses but it also has merit and value for smaller business too – and this includes start-ups. Here, we take a look at 5 good reasons you may wish to consider ISO certification early on in your business setup.
Promotes Prestige
For new businesses 'getting a foot in the door' is often the hardest part. Bagging your first contract is a mixture of persuasion, tenacity and convincing clients and customers that although a new business, you have the capabilities, skills and experience to deliver. As well as testimonials and customer references, ISO 9001 certification show potential buyers and trade partners that you can not only meet their expectations, but exceed them.
It speaks volumes for your business, as ISO accreditations and standards are highly prized across a range of industries and sectors. It creates a favourable impression of your business in the eyes of others, something that many new businesses sorely need.
Can you think of a better way to show customers that you can deliver?
Streamlines Operations
For any start-up, one of the biggest hurdles they face is creating streamlined operations and organisational structure. It takes time and energy to create structure within a business, possibly one of the reasons why many start-ups leave this until another time. However, making the effort early is rewarded with efficiency.
There is also a question of accuracy, especially in the timing of delivering products or services to a customer, one of the key questions that a customer will ask: when will my order be delivered?
The process of ISO 9001 accreditation is such that it will walk a new business, step-by-step through the process of creating streamlined systems for efficient and effective delivery of services and products.
It creates a much-needed structure of a fledgling business. How would your business benefit from ISO 9001?
Pre-Qualification for Tenders
The tendering process is one that is lucrative for all businesses and for a start-up, it can be the process that gives them access to large contracts.
ISO 9001 may improve your chances of winning tender work. Government department and agencies, as well as large corporations want to know that you can deliver and an ISO accreditation mark will make all the difference.
Basis for Growth
To survive, your business needs to grow and make a profit. You need an expanding and diverse base of customers but there are times when growth happens all-at-once.
You have two options: sink or swim. When it comes the swim, or growth option, investing in and working on your business is essential. And ISO 9001 is the perfect tool for controlling expansion.
Investment of time
As a start-up, there are a million and one things that need doing, many things that need to be juggled. Taking on ISO 9001 certification, a time intensive process some would say, seems a step too far. Or is it? With the help of Synergos Consultancy, it will be money and time well spent.
How can we help you?
Click here to download our new eBook, which will give you an overview on the ISO standard and the FAQs that will help you understand ISO better.
If you're in need of assistance with any aspect of certification here at Synergos we'd be delighted to help. Whether you have questions about the path to certification or are looking for advice and support to maintain an existing standard call 01484 817 444 or Email info@synergosconsultancy.co.uk and we'll be happy to talk it over with you.