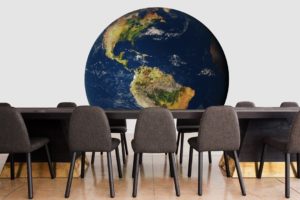 There are many schemes and accreditations that your business can be part of. There are many businesses with an impressive collection of logos and awards but there is one flaw: unless everyone throughout the company or organisation is on board with all of these accreditations and schemes, then their value is diminished.
The same is true with ISO accreditations but how do you get everyone on board?
Valuable, worthwhile and applicable
From being a 'green employer' to getting it right where your staff employment practices are concerned, there are all kinds of schemes and accreditations you can be part of.
But are they all of equal value and worth? Some schemes seem to be a lot of work, for very little payback and this can leave people feeling a little nonplussed as to why so much effort was put into it.
ISO has a long track record of being valuable, worthwhile and applicable to a business. For example, if you rely on your green credentials as a business in an industry notorious for not being environmentally-friendly, it makes sense to have an ISO in Environmental Management Systems. Or in this digital age, ensuring that you meet (or even exceed) quality management systems, including data security, with an applicable ISO makes sense too.
Connect with people
There are times when staff feel that things are 'done' to them. This leads people to feelings of uncertainty, especially when the rumour mill starts and people think that this move is covering for a negative one.
ISO standards have never been about changing the way an organisation does things but supporting them in what they do and how they do it. Accreditation schemes should not be about re-writing policies unless it supports the development and evolution of a business and the sector which it dominates.
Effectively, when introducing a new scheme or when applying for something as important as an ISO, connecting with people and helping them to understand what the standard is all about is an essential part of the process.
It works better
When everyone is on board, when everyone sees the value and how it will improve the business or organisation, you have an accreditation that is valuable for your business.
ISOs affect everyone, from the board chairman to the receptionist, to the cleaning team and canteen staff, to the apprentices to the back-office team that work tirelessly to help the business run smoothly.
ISOs can be the icing on the cake, the cherry on top because it recognises the contributions that all these people make. It takes out the personality and focuses on the process. It asks how the process can be improved, rather than asking who is to blame or how people's actions can be improved.
Displaying an ISO kitemark is not just about adding to a long list of accolades – it is about telling the world that you do meet a set of fairly stringent guidelines. And this can potentially pull in more business and with economies so fragile, this surely is worth its weight in gold?
How can we help you?
Click here to download our new eBook, which will give you an overview of the ISO standards and the FAQs that will help you understand ISO better.
If you're in need of assistance with any aspect of certification, here at Synergos we'd be delighted to help. Whether you have questions about the path to certification or are looking for advice and support to maintain an existing standard call 01484 817 444 or Email info@synergosconsultancy.co.uk and we'll be happy to talk it over with you.