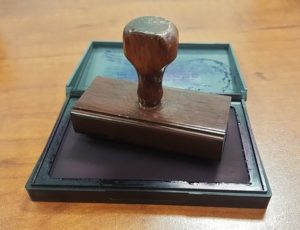 Gaining ISO certification is not a single event but an ongoing process that ensures your business continues to comply with the requirements of your chosen standard. What this means is that revalidation can be just as rigorous, if not more so, than initial certification.
Stage 1 audit – The initial certification
The first milestone you'll hit in the certification process is the stage one audit. This is the process by which a visitor auditor will assess and determine whether your company or business has successfully complied with the scope and targets you have set within the standard itself.
A constructive process, this leads on to a stage two audit. A summary report will allow you to see what areas need more focus and input, as well as non-conformances that will need resolving before the next stage.
Stage 2 audit – An in-depth examination
Approximately thirty days after the initial audit, the second one takes place. This evaluates whether non-conformances have been resolved. Major issues that may need more time are given another 30 days in which they must be resolved.
Surveillance audits
Taking on an ISO certification is not to be done lightly although the challenges are not insurmountable or too arduous a task. For all businesses, ISO brings huge reward and benefit, to maintain the value and standards of ISOs, heavy emphasise is placed on ongoing checks.
Continual improvement is the cornerstone of ISO methodology. Annual surveillance audits check that companies are sticking to the standards of their chosen ISO and are looking to improve and build on progress.
This audit looks at various areas including the effectiveness of your own internal auditing process, customer satisfaction rates, upkeep of documents and so on. Non-conformances will also be checked for too.
This is an important process for the re-certification step, something that comes around every three years.
Recertification audits
On the third anniversary of the date the standard was awarded, you will need to undergo re-certification. It is a similar audit to the stage one audit, stripping back to basics to check that your business is still sticking to the high standards expected with ISOs.
But – and this is the big difference between the initial stage and re-certification – it is a process that examines in more detail and depth the implications of your implementation strategy. It reviews the whole of your processes and systems from beginning to end.
It is a process that also places your performance targets under the microscope, examining patterns of non-performance and customer satisfaction, documentation and management reviews too.
In short, the thorough examination performed by the auditor at this point is very detailed but as a company, you can use it to add flesh to the bones of your strategic assessment plan for progressing your business to new, diverse markets.
How can we help you?
If you're in need of assistance with any aspect of ISO certification, here at Synergos we'd be delighted to help. Whether you have questions about the path to certification or are looking for advice and support to maintain an existing standard call 01484 666160 or email info@synergosconsultancy.co.uk and we'll be happy to talk it over with you