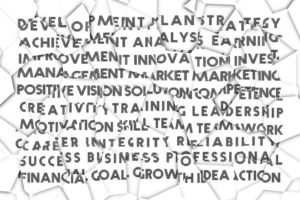 "What's the best way of doing this?", how many times a day do you or your employees ask this question. From the most time-efficient means of cleaning a hotel room to modifying and adapting designs to produce better components and products, it is a question that drives your business forward.
It is also the question that International Standards Organisation has been asking since the late 1940s. how can businesses complete key activities and tasks better, more streamlined with improved quality?
The 21,000+ ISO standards created and updated over the last 70 years all aim to answer the question of how can things be done better. And this is just one reason why ISO accreditation or certification is never too much effort.
Stand above the crowd
There are numerous benefits to ISO accreditation for your business but one is that your business will be given a critical boost. Placing your organisation firmly several steps ahead of your nearest rivals, ISO accreditation and standards are globally recognised as offering a high-quality benchmark to a business.
For ANY business, anything that gives you the edge in a competitive market place is sure to be welcomed.
Small fish, big pond
ISO accreditations are not the hallmarks of big business. They are not meant as a platform for the big and the powerful to cement their place in the marketplace at the cost of all others.
Rather, they level the playing field. For example, it shows that a small business is just as capable of delivering on the security of information or environmental management as a large, global business with thousands of employees.
In other words, it can give your small business – the small fish – space in the marketplace to become establish and grow – the big pond.
Streamline and efficiency
With new technologies and practices, the 'old' and accepted way of doing things suddenly become defunct. No longer offering the efficiency you need, you want to create new ways of doing things.
ISOs move with the times. They are not stuck in their past but rather use their long roots as a means of anchoring the future. The first ISO standard, for example, is still in use today but clearly modified to take into account the impact of improved technology over the years.
ISOs and the process of successfully attaining accreditation is a useful one, streamlining processes and improving efficiency. Remember the key question – what's the best way of doing this?
Cutting edge
The value of ISO accreditation cannot be underestimated. They are recognised the world over for quality. But more than this, they are a voluntary standard. This means your business has stuck its hand up and committed to an accreditation process because it knows it will improve the business, the service and products it offers.
How many businesses do you know would be willing to voluntarily audit itself, looking back and learning lessons to improve its future?
If your business is one of them and you believe that ISO is not too much effort, then we can help.
How can we help you?
Click here to download our new eBook, which will give you an overview of the ISO standards and the FAQs that will help you understand ISO better.
If you're in need of assistance with any aspect of certification, here at Synergos we'd be delighted to help. Whether you have questions about the path to certification or are looking for advice and support to maintain an existing standard call 01484 817 444 or Email info@synergosconsultancy.co.uk and we'll be happy to talk it over with you.