Setting an example is vital when it comes to compliance, and ISO have definitely taken their own advice when it comes to environmental management. Their meeting in February in Tokyo, Japan to discuss the changes to ISO 14001 was an opportunity to "practice what they preached" and they did so by arranging to ensure the meeting was carbon neutral.
How did they do it?
The Japanese meeting organisers used data collected of energy consumption then bought credits to offset the consumption. The credits chosen were selected as they not only contributed to the 2011 Great East Japan Earthquake, but also they were part of the J Credit scheme, which meant conforming to ISO 14604-2,3 and 5. The group not only gained pride in their achievements of offsetting the carbon footprint the event created, but also they hope that this will inspire other organisations to follow suit.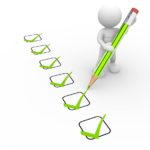 Why leading by example has its benefits
Here at Synergos Consultancy, we feel practicing what you preach is vital, particularly when it comes to setting and maintaining standards. Whether you're a small business, with just a few employees, or a larger conglomerate, senior management should be right at the forefront of commitment to quality, as the benefits to the business of leading by example are vast and varied. If you want to be a true business leader, you must always be committed to improvement, and whether you're working to grow your business, or improve profits, a good example is hard to beat if you want your company to be working as one. Here we offer some tips as to how you can lead your employees by example, particularly when it comes to quality.
Articulate your requirements – If you want to put in place a process, system or new policy, then explain it. If you're seen to hand down rules with no explanation, your employees are far less likely to understand and commit to change. If they see you are committed to making things better, they will be too.
Give Praise – Some senior figures in business think giving praise can lead to them looking weak. However, praise is a great motivator and you'll find that staff trying to please will be far more likely to work harder and focus more.
Be as committed as you expect them to be – If you've scheduled a staff meeting, make time for it and show up prepared. A good leader is as committed to their staff as they are to their leader.
Focus on continuous improvement – Whether you're looking to implement a quality standard such as ISO 9001:2008 or ISO 14001, fully committing to a process of improvement will certainly inspire your staff to do the same.
If you'd like to know more about how you can set a great example for your staff, by implementing processes and systems to continuously measure and improve your standards, then Synergos Consultancy can help. Whether you're interested in ISO accreditation, or looking for a general quality audit, we'd be happy to speak to you by calling 01484 817444 or email info@synergosconsultancy.co.uk