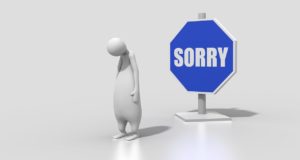 We are taught that success means 100%; it means things are 'right', from choosing the correct answer in a multiple-choice test to creating a business that ticks all the boxes.
It is understandable, therefore, that when something is wrong, or a process picked as being 'non-conforming', that we feel disappointed. But let's flip these failures on their heads and consider how they have a positive impact not just on your business, but the ISO processes too.
When failure means success
With an ISO audit, there is no expectation that every business will be perfect. There is an expectation of high standards, but this doesn't mean perfection. What failure really means for your business and ISO audit is that you…
#1 … Are continually scoping for improvement
Scoping means looking outside boundaries, a bubble of operation or a comfort zone to what could impact, on both a positive and negative way for your business. When processes falter and stutter, they do so not because someone is at fault or to blame, but because the parameters of operation have changed.
What worked 5 years ago, may not work today and this means that as a failure, you learn from it, using is a springboard to something better or a more streamlined way of doing things.
#2 … Are taking responsibility
When a non-conformance is flagged, it is not an option to simply gloss over it or assume it is a one-off, an anomaly in the system. By facing these non-conformances, you are taking responsibility and by examining the deeper detail and correct it, you are driving your business forward.
#3 … Are working in a timely manner
Some non-conformances are urgent, whilst others are symptomatic of a bigger problem that will take longer to resolve. But the key with ISO audits is that as a business, you are continually working towards and striving to improve. And this is why non-conformances are a sign of success, rather than failure.
#4 … Are pro-active
Standing still is not an option. In any competitive marketplace, there are competitors ready to move into your top spot if you rest on your laurels for too long. Innovation and creation are terms for 'taking calculated risks'. This means being proactive but by taking risks, you will face the possibility of more non-conformances – but it is a learning curve, and by being pro-active, you are creating a far more stable base from which your company can expand.
#5 … Are creating firm foundations
It is tempting when you can see the problem, to quickly rectify it. The issue is that by not documenting it, you are not really looking at the problem in its entirety. But with non-conformances and corrective action reports, you really do have a much broader base of understanding.
In effect, non-conformances in the ISO audit process is about quality, improvement and change for the better, as opposed to signs of failure. But, you need to use them correctly and for the benefit of your company.
How can we help you?
Click here to download our new eBook, which will give you an overview of the ISO standards and the FAQs that will help you understand ISO better.
If you're in need of assistance with any aspect of certification, here at Synergos we'd be delighted to help. Whether you have questions about the path to certification or are looking for advice and support to maintain an existing standard call 01484 817 444 or Email info@synergosconsultancy.co.uk and we'll be happy to talk it over with you.