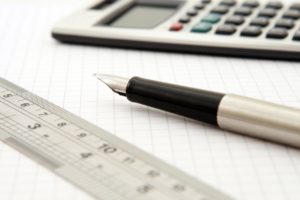 As a business, there are many responsibilities for you to shoulder. One is health and safety. Ensuring that the work place is safe for employees and any areas that the public can access are safe too, are just two responsibilities.
But health and safety is a many-headed beast. It changes from hour to hour, day to day and in some businesses and high-risk situations, it changes on an almost minute-by-minute basis. And this moving, changing habit of health and safety is why you need to regularly assess and update your health and safety practices.
But how?
What is a health & safety audit?
An audit of any kind is a methodical and documented assessment of system and processes.
The assessment is made by measuring the current systems and practices against pre-determined benchmarks and standards.
An audit can be an independent process too, or sometimes it is referred to as an internal process too.
Determine the aims of the H&S audit
In essence, you want the audit outcome to tell you;
The strength and weaknesses of current health and safety practices and systems
How the system is performing within the aims and objectives of the business
If your company is fulfilling its legal obligations within your industry
If there is an adequate performance reviewing system in place
Why is it important?
The temptation is for all to see: health and safety could become yet another 'tick box' exercise. Yes, you have identified the hazards and the risks and yes, you have created solutions to prevent death, injury, accidents and so on as a result of these identified potential issues.
But are these issues, hazards and risks the same today as they were when the exercise was completed? When was the original health and safety policy put in place?
Health and safety training and practices should be flowing and dynamic. Not a tick box exercise and thus, health and safety audits;
Reduce the risk of personal injury
Prevent loss to a business
Promote employee morale
Promote customer confidence
Problems are readily identified but, more importantly, are addressed
But there is a key benefit that you may not have realised and that is when it comes to working with new clients, snagging new customers and engaging new trade partners and stakeholders, a dynamic and positive attitude to health and safety could be the deciding factor as to whether they do business with you. Or not.
And this is where CHAS could come in. CHAS accreditation shows that you have the ability to work safely, promote safe working throughout your business and are a law-abiding company too.
But it is not a tick box exercise. CHAS certification and accreditation needs to be maintained. It has to be renewed on an annual basis and that in itself shows the value of the process.
How can we help you?
Click here to download our NEW FREE eBook, informing you of the benefits of CHAS to your business.
If you're in need of assistance with any aspect of this accreditation here at Synergos we'd be delighted to help, call 01484 817 444 or Email info@synergosconsultancy.co.uk and we'll be happy to talk it over with you.