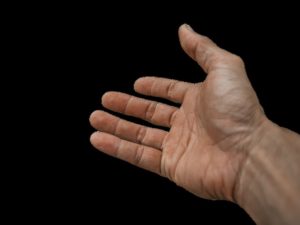 CHAS is an important scheme that has benefitted the construction industry but it is also beneficial to your business. It shows you have the ability to operate safely, something that many other businesses tendering out large projects look for in companies and businesses supplying services and products.
However, the CHAS process can be challenging for some and this is why you, as a contractor, may need help with CHAS accreditation;
1 It is an important accreditation but can be time and resource heavy
It is possible to complete the process but, in understanding the processes, creating and finding the policies etc. needed to complete the process, you may find it takes you or members of your staff away from other key areas of your business.
Thus, it can be a time and resource consuming process, and one that can impact negatively on the day to day running of your business. With our input and help, we can deal with many of the time-consuming aspects for you.
2 Are you unsure about the process and documentation needed?
It can be a challenging process. It means understanding what is being asked of your business, compiling evidence of practice and amending or creating policies. CHAS is more than just a mouth-piece accreditation – health and safety must filter through your entire organisation.
3 When failure is not an option
Synergos Consultancy can complete the process with you, leaving you 'free' to get on with running your business but we think it is more than this.
For many businesses, tendering for larger contracts are the lifeblood of their business. Not being in the running for consideration means that you are missing out on potentially lucrative projects.
If you feel you are losing out at the pre-qualification questionnaire (PQQ) stage, it may be that the lack of CHAS accreditation etc. is already impacting on your business.
4 When you are unsure how to go about the whole processes
Uncertainty can lead to procrastination and yet, you understand you need CHAS accreditation as a matter of urgency.
What happens in these cases is that the 'project' lands on someone's desk. They are expected to complete it and yet, they may have limited if any knowledge at all of CHAS, the process, how to go about collating information or even what documentation they need.
This places staff under immense pressure. And this is where our expert team can help.
5 If you have previously failed in a previous attempt to become CHAS accredited
If you have previously attempted to secure CHAS accreditation but found you were lacking in some areas, you need our help.
6 What do you want – CHAS registration, CHAS compliance or CHAS accredited?
CHAS has different 'levels' and thus, you may be looking at the 'wrong' part of the process.
Our team have helped hundreds of companies and businesses across all sectors and industries to gain the CHAS accreditation they needed.
How can we help you?
Click here to download our NEW FREE eBook, informing you of the benefits of CHAS to your business.
If you're in need of assistance with any aspect of this accreditation here at Synergos we'd be delighted to help, call 01484 817 444 or Email info@synergosconsultancy.co.uk and we'll be happy to talk it over with you.