ISO 27001 is an information security standard that is recognised on a global scale. It outlines the best practices for an information security management system (ISMS). Achieving this certification is a goal for many businesses and organisations, as it demonstrates that you are following sound international security practices. However, achieving certification alone can be a difficult task, which is why most businesses seek external support.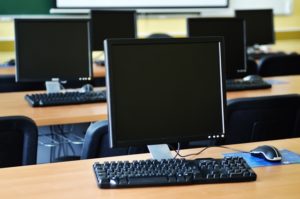 Who needs support?
Recently, IT Governance published the 2016 ISO 27001 Global Report, which revealed that the vast majority of organisations turn to external support to make sure they implement this standard effectively. A grand total of 250 information security professionals were interviewed from around the globe for the survey. 51 per cent of respondents stated that when implementing their ISMS they relied on external consultants to assist them.
Why can't they do it alone
The survey also revealed the reasons why they found it challenging to achieve ISO 27001 accreditation alone. 22 per cent of respondents stated that conducting risk assessments was something they found difficult while 24 per cent had trouble reporting on and maintaining ISMS. 28 per cent found it challenging to create and manage ISMS documentation, and the biggest challenge of them all was interpreting the requirements of the Standard, which 31 per cent of respondents stated was a difficulty.
Considering this, it is not difficult to see why a large proportion of businesses and organisations turn to external providers to assist them in achieving ISO 27001 certification. The lack of familiarity with the standard and the lack of cyber security skills on a worldwide basis mean that it is extremely difficult for businesses to fulfil what is required of them. With expert outside assistance, they can improve business performance, reduce cyber risk, and boost cyber security, so that they can become certified. External support also enables businesses and organisations to manage and improve their ISMS.
Saving time, increasing security
In addition to this, a lot of businesses simply do not have the time to achieve ISO 27001 accreditation. With external support, they can focus on the core of their business, i.e. what makes them money. They can have the peace of mind that a team of experts can effectively evaluate their business and determine the changes that need to be made. In essence, they lay the foundations, giving the business or organisation in question the ability to achieve accreditation and putting them in a position whereby the can continue to uphold the highest level of information security,
Achieving ISO 27001 is a great way to boost your business, providing you with a competitive advantage and ensuring you meet your legal obligations. It also allows for the secure exchange of information, provides stakeholders and customers with confidence regarding how you manage risk, and keeps your confidential information secure. However, to achieve this, you may be in need of outside help, just like many other businesses. Why not contact Synergos today on 01484 817 444 or email info@synergosconsultancy.co.uk to find out what's required and find out how we can help?
You may also be interested in:
Click here to download our new eBook, which will allow you to understand the ISO standards and also offer FAQs which will help you understand the process.
Managing records and data in the digital age
What would ISO 27001 do for your business?
IT Security – How ISO 27001 can gain you customer confidence
Get your ISO 27001 certification
Published 29/08/2016