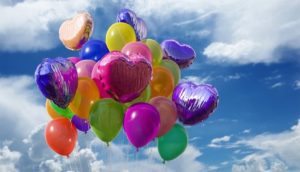 Ravaged by war, Europe in 1946 was looking for new beginnings. Gathering in London were 65 delegates from 25 countries, meeting to discuss the future of International Standardization.
With the hope that trading between countries would repair relations, in 1947 the group officially formed into the ISO. With 67 technical committees, the largest developer of voluntary International Standards was born.
Today, 70 years later, there have been 21,731 International Standards published covering almost all aspects of technology and business. But ISOs have not remained rooted in the past. Possibly one of the reasons why the ISOs are so popular with businesses in the UK and beyond is that they move with the times, changes in technology and continually look to address the challenges that businesses face
As well as being voluntary standards, ISOs have maintained their value and integrity by valuing the process and outcome of an ISO process.
Humble beginnings
In 1949, the ISO, a small organisation that would eventually flourish from small beginnings to international success, moved into its first offices. But rather than being grand and austere, the five members of staff worked out of a private house in Geneva, Switzerland.
The first standard published
All standards go through a rigorous consultation and feedback process that is integral to the success of each standard. And the first standard published in 1951 was no different.
At the time, ISO standards were called 'Recommendations' and the first standard was ISO/R1:1951 Standard reference temperature for industrial length measurements. But standards are not created and then forgotten: they are a benchmark of the times and when the times change, the standards are updated.
The first standard published in 1951 has been updated several times over the years and is now known as the ISO 1:2001 Geometrical Product Specifications (GPS) – Standard reference temperature for geometrical product specification.
Staying in touch
Disseminating information is also a strong point of the International Standards. From 1952 onwards, the ISO created and published its first monthly newsletter bulletin, about its technical committees, the standards published as well as administrative changes to the organisation and its members.
Developing new relationships
In the 1960s, ISO members decided the time was ripe to extend the hand of standardisation to developing countries. Aware that full membership could be expensive to a developing country, a collaborative membership option was created to help countries with emerging economies to walk alongside other countries, and take full benefit of what ISO offer.
Changing the way cargo travels
In 1968, ISO became active in the fields of packaging and freight containers, something that is still apparent today. With international shipping and trade an important lynchpin of any economy, they 1968 ISO on freight containers became an important part of cross-border trade.
Now is the time…
There are hundreds of standards that could give your business the competitive edge. To become part of this active community by taking part and snagging a world-recognised accreditation for your business. Open doors with an ISO accreditation by contacting the team at Synergos Consultancy.
How can we help you?
Click here to download our new eBook, which will give you an overview of the ISO standards and the FAQs that will help you understand ISO better.
If you're in need of assistance with any aspect of certification, here at Synergos we'd be delighted to help. Whether you have questions about the path to certification or are looking for advice and support to maintain an existing standard call 01484 817 444 or Email info@synergosconsultancy.co.uk and we'll be happy to talk it over with you.