Think for a moment about all the valuable assets your business owns – and now think about how you protect them.
Employees are nurtured with continuing professional development opportunities. They work in conditions that are comfortable and not damaging to their health. They are valued too.
Your customers are looked after with exemplary customer service and this is why they come back to you time and time again.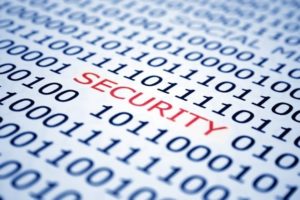 But there is one other asset that also needs protecting – information. This can be the information on your website, the details of your customers, including sensitive financial information… the list could go on and on.
Now think about how you protect this information from falling in to the wrong hands. What would your business do if it lost all or parts of this information? This data is the basis on which businesses grow, evolve and innovate – losing it would bring many a company to its knees, if not wipe it out altogether.
There is an answer and it lays in ISO 27001.
What is ISO 27001?
It is an internationally recognised standard for what is considered to be the best in information security management systems. By travelling through this process, it helps you identify the risks and hazards to maintain information security. It also looks at the appropriate controls needed to safeguard this information.
What does it mean if your company can boast that it meets the ISO27001 certification criteria?
As a business, you will do business with all kinds of people, from individual customers to global partners, in many cases. To constantly evolve your business, you need to be looking for new customers but, they need to be able to trust your company to be able to deliver the services and goods that it says it can.
This trust is based on many factors and one is the impression that a company takes its places within an industry seriously. This means constantly looking at what they do and how they do – and how they can improve it.
Information and its security is a key basis on which a company will do business with another. By showing that you meet the ISO 27001 standard, you are showing that their information is safe with you.
It is also a standard that is recognised across Europe and beyond. In other words, by having these standards in place, you have already ticked boxes with possible global partners. It shows that:
You have identified the risks and have controls in place to manage or reduce them
Controls are flexible and can adapt when necessary
Gain trust from both your stakeholders and customers
You are compliant, thus gaining a preferred partner status
Meet more tender expectations
Is this accreditation right for your business?
Why not take a further look at what this standard can do within your organisation, and beyond? Speak to Synergos Consultancy on 01484 817 444 or email info@synergosconsultancy.co.uk. We offer to help firms gain this important standard, from auditing current practice, to implementing and maintaining it, allowing your business to reap the benefits that come with gaining certification.