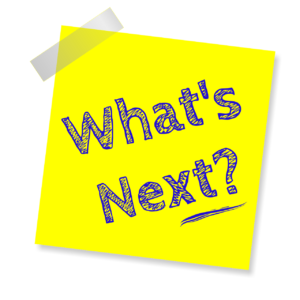 The Contractors Health & Safety Assessment Scheme (CHAS) is a widely used and recognised accreditation in the construction industry. The aims of the scheme are several-fold. Its main aim is to reduce the number of accidents and fatalities within the industry but it also aims to reduce the amount of time construction businesses can spend completing the health and safety section of pre-tender questionnaires and tenders.
It is an accreditation and compliance scheme that is highly regarded and sought after. However, once you have achieved accreditation and/or compliance with CHAS, you need to make sure your business reaps the rewards and benefits from it.
But how? Here are five ways to make the most of CHAS…
1 Celebrate
When you have successfully achieved CHAS status, you and your staff team need to celebrate!
It is an accreditation process that will use up resources, time and a little of your budget but it is a valuable learning curve and a worthwhile accreditation to have.
2 Issue press releases
You need to highlight the success of your business so that the local community, customers and trade partners can understand just how much importance you attach to health and safety.
As a recognised accreditation, it is valuable for your business, giving it a firm business with which to grow.
3 Display the CHAS logo and certificate
Any business that successfully achieves CHAS accreditation will be permitted to use the CHAS logo and will also have a certificate showing their success.
You can now use this logo and that means putting it on letterheads and other printed mediums, as well as email signatures and your website.
4 Use it
Pre-qualification questionnaires, Government and private tender portals as well as private customers will often ask regarding your health and safety policies and measures in place.
No longer will you have to repeat paperwork or forms as you can direct them to your CHAS registration as proof that your health and safety processes and policies are up to date.
5 Maintain it
Maintaining your CHAS accreditation and compliance is essential for your business. An annual process that is simple and easy to navigate, you can ensure that changes to your health and safety policies and well as wider legislative changes are incorporated in your CHAS registration.
How Synergos can help with the CHAS process
The accreditation for any ISO standard or CHAS registration can, for some business, be a resource and time-heavy process. As part of the process, weak links in your health and safety policies may be identified and if that is the case, these gaps will need plugging. The team at Synergos can help with all aspects of the CHAS registration process, making it as hassle-free as possible.
How can we help you?
Click here to download our NEW FREE eBook, informing you of the benefits of CHAS to your business.
If you're in need of assistance with any aspect of this accreditation here at Synergos we'd be delighted to help, call 01484 817 444 or Email info@synergosconsultancy.co.uk and we'll be happy to talk it over with you.