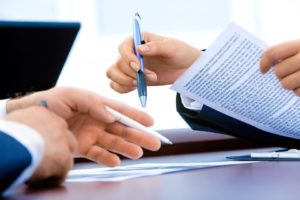 For any business employing 5 or more people, a written health and safety policy is a legal requirement. But what needs to be in it exactly?
The Health & Safety at Work Act 1974 says that there are three distinct sections to a health and safety policy;
1. Health and Safety policy statement
The policy starts with your statement of intent when it comes to managing health and safety issues. It should contain;
aims and objectives
be written in clear, simple language
a commitment to identifying hazards to employees and others, and controlling risks adequately
how you will maintain your premises to practical levels of health and safety
your commitment to consulting with employees
it can also specify how you will aim to reduce accidents and ill-health too
how you will increase the numbers of health and safety trained employees
performance targets
lay out what resources are available to meet these targets relating to health and safety
When writing a statement of intent, it should not leave anything open to interpretation. It should be clear, concise and clear in all its meanings.
2. Organisation of health and safety
This section sets out who is responsible for health and safety, identifying hazards and managing risks, as well as making available appropriate resources of making health and safety practices in the workplace.
In most cases, this section is covered in a chart or graphics that show;
the hierarchy of your organisation
it will name employees in relation to their job titles and the role they have in relation to health and safety
if your company is small, a simple list of people and their roles may be enough
The aim of the chart or list is to make clear the 'chain of command, responsibility and decision-making' within your organisation in relation to health and safety.
3. Arrangement for health and safety
In this final section, you will set out what is in place to manage and control risks relating to health and safety.
You need to give specific details, systems and procedures, including risk assessments. It should also give details of;
Health and safety codes of practice
Accident and illness reporting
Emergency and fire drills
First aid procedures
Controls of specific hazards
Equipment and machinery safety
Use of PPE
Catering procedures and hygiene
Health and safety procedures relating to visitors, contractors and sub-contractors
Other policies such as smoking, drugs, alcohol and so on
Policies relating to driving company vehicles
Training procedures
Welfare provision for employees
This list can be quite long, depending on the size of your organisation.
Writing your health and safety policy
It may not be a simple nor quick task to write the detailed policy that your company is legally required to have. But with help from Synergos Consultancy, your health and safety policy, which should be reviewed every 12 months, will meet all legal requirements.
How can we help you?
If you are in need of assistance with any aspect of Health and Safety management, here at Synergos we'd be delighted to help. Whether you have questions or are looking for advice and support to maintain standards, call 01484 666160 or Email info@synergosconsultancy.co.uk and we'll be happy to talk it over with you.