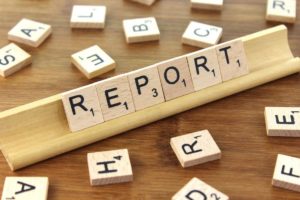 Writing up a non-conformance report is one of the most important aspects of auditing your systems. It is also an integral part of quality management and so it makes sense to understand the process. Writing a detailed and accurate non-conformance report means that you are able to identify the issue, which requirement or criteria has not been met and, most importantly, what needs to change.
Why is accuracy important?
In this kind of report, there is a lot of detail: the problem, the cause, the change. The report may be created by one or more people, discussed by others or more senior management, for example, but here's the thing: the person or people who have to conform to this change may not be at the meeting.
There are times when this is solved by including this person or group, if the group is small enough, in the discussion. But it may be that the changes being introduced mean the whole workforce across multiple sites will need to be informed, thus including them physically would be impossible. Thus, people who need to act on the report need to understand it. It needs to be accurate with the detail they need to act on.
The three steps
1. Evidence
Is there something wrong? Where is the evidence to back this up? It is important you have clear evidence – it could be a rise in customer service complaints, for example, or returns from suppliers etc. Normally, this is in the form of written evidence but not always. We would suggest always having some kind of report that pulls this evidence together, noting where it can be found and again, with a level of detail that makes it useful.
We've been having a lot of complaints lately is not as detailed as Levels of complaints relating to product A from customers have risen 30% in the previous 6-week trading period.
2. Criteria
As part of your quality assurance process, you will have certain criteria against which success and failure are measured. But there can be a conflict with this kind of reporting. You must match this non-conformance you have identified with a criterion within your policy document. This way, it separates out whether there is a non-conformance as opposed to someone thinking this is the way it should be done.
3. Link the two together
Pick out the salient criteria or requirement and write it out in full. Identify the key parts of it that you think or know that are not being met and include the evidence you have. This is an important, yet often missed step in the process. Many businesses will identify the problem and identify the criteria but not make the link. By doing so, you are making a firm connection and also suggestions as to what needs to change.
It can feel like a lot to do, especially when the problem and solution are obvious or small. But it is an invaluable process, especially when it comes to improving the quality of the service you offer your clients and one by which you can grow your business.
How can we help you?
Click here to download our new eBook, which will give you an overview of the ISO standards and the FAQs that will help you understand ISO better.
If you're in need of assistance with any aspect of certification, here at Synergos we'd be delighted to help. Whether you have questions about the path to certification or are looking for advice and support to maintain an existing standard call 01484 817 444 or Email info@synergosconsultancy.co.uk and we'll be happy to talk it over with you.