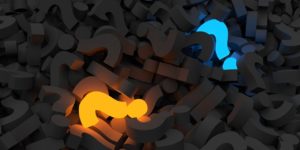 The marketplace and the economy are still in a state of flux. Just when we think we are leaving the shackles of austerity behind, something else comes along. For any business, the last few years have been tough trading conditions, but this shouldn't stop you driving your business forward.
Improvements make your business more streamlined and efficient, as well as an attractive trade partner. But what changes will 2018 hold for your business?
1 GDPR ready
The Data Protection Act 1998 will be replaced with an act that is in line with the General Data Protection Regulation (GDPR). Coming in to force on 25th May 2018, non-compliance could lead to huge fines and although compulsory, the drive behind making your business GDPR compliant will see your customers, investors and stakeholders trust your data management capabilities.
2 Improve your green credentials
Everything your business does to produce a product or service has a potential impact on the environment. We all know how important it is to minimise negative impacts and maximise positive environmental impressions on our local environment, as well as globally.
2018 will hold changes when it comes acting in an environmentally friendly way with a global conference organised to take place in Poland that will start to flesh out the Paris Agreement. As businesses, we would all be expected to play our part in reducing carbon emissions.
Want to up your green credential in 2018? The updated ISO 14001: 2015 shows your commitment to reducing impact on the environment.
3 Enhance quality management
Quality management is more than just identifying what went wrong on the production line. In the 21st-century marketplace, it is about maintaining an all-round, holistic picture of quality management across every aspect of your business, from supplier through to production, sales and more.
When you receive a complaint, you probably react, dealing with the complaint immediately but singularly. Dealing with quality management issues in isolation means that as a process, the response is not business-wide.
Looking to improve quality management system in 2018? ISO 9001 is a family of standards that show a business consistently delivers products or services to a high standard, an important message to send customers, trade partners, stakeholders and investors.
4 Health & safety
There will be no doubt that keeping your staff and contractors safe from accident and industrial disease will be at the top of your agenda. But how do you show this commitment when you tender for work?
If your company is not CHAS accredited or registered, you will be missing out on lucrative contracts.
Do you want 2018 the year that your business grows? If so, CHAS accreditation is simple and affordable but speaks volumes in the marketplace.
5 A health check
If you do nothing else in 2018, why not give your business a health check? An internal audit can bring to the fore small problems that have a huge impact on your business and the way you do things. It is a process that examines processes, not what people do, don't do, can or can't do.
How can we help you?
Click here to download our new eBook, which will give you an overview of the ISO standards and the FAQs that will help you understand ISO better.
If you're in need of assistance with any aspect of certification, here at Synergos we'd be delighted to help. Whether you have questions about the path to certification or are looking for advice and support to maintain an existing standard call 01484 817 444 or Email info@synergosconsultancy.co.uk and we'll be happy to talk it over with you.