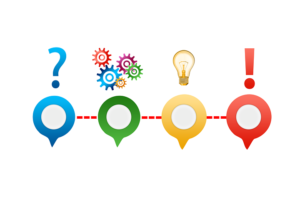 Health and safety is top of the agenda for many companies. A happy, healthy and safe workforce is a productive one and thus, many more businesses are outsourcing their health and safety responsibilities to ensure compliance, as well as a high standard.
But when it comes to choosing a health and safety consultancy, what should you be looking for?
Are they up to date with current regulation and compliance issues?
Health and safety regulations and compliance are fixed in law but how they are applied to an industry that is constantly shifting, changing and evolving is another matter. There are also specialist health and safety issues that you may apply to your business or industry thus, you need to be confident that the consultant has a true and in-depth understanding of health and safety laws and compliance issues.
Are they the well-trained experts they profess to be?
Knowledge is something that can be gained but you also need to be confident that this knowledge can be applied in the real world of business. Many consultants will profess to be experts in their chosen field, but you need to see this evidence. An excellent health and safety consultant will provide evidence of the work they have completed before, clients they have and continue to work with in this important field.
Better still, an excellent health and safety consultancy won't wait to be asked for this information; they will offer it as part and parcel of their service to you.
Can they handle different issues relating to H&S?
It is a wide field and for an internal HR department, there may be health and safety instances they have not come across before. But a health and safety consultancy will have a wide range of experiences – or they should have.
In effect, you are looking for a specialist that understands not only health and safety but your business, and how the two meet.
Do they employee safety at the heart of everything they do?
Health and safety is a practical consideration, but it is also an attitude. In some ways, it is treated as something that is a nuisance, a tool of faceless bureaucrats to thwart attempts to try something new or different.
You want a can-do attitude but one that ensures the best interests of your employees and your business are at the heart of the outsourced health and safety services that they offer.
Do they spot problems before they arise, preventing issues rather than just fire-fighting health and safety issues?
Can they manage risk and lower liability?
In effect, you are looking for a pro-active health and safety consultant who understands your business's obligations when it comes to focusing on the core aspects of your business as they relate to environmental, health and safety and other compliance issues.
Are their own goals and missions in line with your own? In other words, you are asking the question 'do they get it'? Not every consultant you work with will have an in-depth understanding of your business and the market in which you operate, but they need to.
How can we help you?
If you're in need of assistance with any aspect of ISO or GDPR compliance, here at Synergos we'd be delighted to help. Whether you have questions about the path to compliance or are looking for advice and support to maintain compliance, call 01484 817 444 or Email info@synergosconsultancy.co.uk and we'll be happy to talk it over with you.