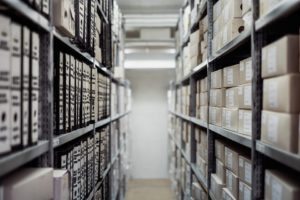 To acquire AEO status, a business needs to demonstrate competency in several key areas. Driven by management, with the help of an independent specialist, your business could navigate their way through the process with a successful outcome.
Internal control systems
A company with AEO status is expected to demonstrate that they perform their service to a specific standard consistently. The emphasis in the process is on the word 'consistent', especially in relation to quality and customs compliance. Thus, you need to show a range of documentation that highlights how your activities consistently meet high standards of practice.
Documenting procedures
AEOs are expected to document their processes and procedures in writing. There is no set format for Standard Operating Procedures (SOPs) but should be designed to meet your internal requirements.
You know your business and after completing the processes and successfully being awarded AEO, you will probably find you know it much better.
Your SOPs will need to contain all the information relating to the processes your business undertakes, providing a point in proof that your business activities meet the standards set, and do so consistently.
There are notes that come with the application process, known as SAQ Notes, and these tell you what HMRC auditors expect to find as a minimum in business processes and the quality of the SOPs.
Quality assurance
An AEO is required to implement quality assurance measures, especially in relation to critical parts of their operations. A quality assurance document will lay out what these processes are, and the measures taken also determine the risk assessment in operations.
You need to show that your quality assurance processes are clearly structured and effectively managed. You will also need to show records of quality assurance activities. These need to be made available as part of the auditing process for AEO status.
Security
Depending on which status option you are attempting to acquire, you will need to document the security measures you have in place. This applies to premises as well as the logistical process.
For AEO-C, security requirements are more basic than AEO-S however, you will still need to demonstrate that basic security requirements are being consistently met. This means the keeping of security records, either digitally or on paper, as well as managing user access to the systems. As well as having a security policy, you need to appoint someone to have overall responsibility.
Common issues with documented procedures during the AEO process
The uptake for AEO status in the UK is slowly increasing, and from this, there are several case studies of businesses that have fallen at certain hurdles in the process.
Whilst documentation is critical in the process, the emphasis is on practice. And that means your policies and procedures are only of use if the written document is translated into practice.
That means improving communication. Do staff understand and work to the internal control systems, the SOPs produced, security and quality assurance procedures?
How can we help you?
If you are in need of assistance with any aspect of AEO compliance, here at Synergos we'd be delighted to help. Whether you have questions about the path to compliance or are looking for advice and support to maintain compliance, call 01484 666160 or Email info@synergosconsultancy.co.uk and we'll be happy to talk it over with you.