The dynamics shaping global trade have necessitated the need to control the flow of international trade and contain the security threats that come with it. This is just one of the reasons AEO is in high demand. An AEO certified business is a business that has met the strict criteria defined by the customs authorities related to its operational functions and their interaction with the customs processes and procedures, and one of the most important parts of AEO certification is the security your business can provide to the supply chain.
What do HMRC look for when it comes to AEO security standards?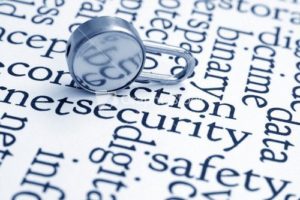 At the heart of AEO certification is the need to be compliant with the safety and security standards within the framework and there is a well-established methodology through which HMRC will determine the safety and security parameters. To start with, HMRC will carefully look at the internal controls and measures that affect the business and its overall supply chain. It is also a requirement that the business should have a safety and security assessment done by the business owner or a qualified third party and the findings of this should be provided with the initial application.
Physical Security
Secondly, there should be concrete measures in place to secure your premises from unauthorised access and external intrusion. These include the use of external boundaries such as walls and fences. Such measures should include the handling of unauthorised persons on the premises, protection of cargo units, the production line and the storage of goods. Also, the protection of goods during transit should be a matter that has undergone consideration.
Data security
In addition to this, companies should be highly sensitive to the way they handle sensitive data, pertaining to the movement and storage of goods and there should not be any access to data by unauthorised persons. Should there be a breach of data privacy, the company should be in a position to explain the response it took in order to address such an issue and procedures put in place to avoid a repeat.
Staff Security
Finally, your business must have a well-established method of hiring prospective staff. Prospective staff that are going to be stationed at the sensitive parts of the business must under go pre-employment screening in order to assess staff integrity. There are different ways of meeting these criteria, including the following:
Verification of identity
Confirmation that the employee is legally allowed to work in the UK
Perusal of the previous employment history of an employee
If all this sounds a little complicated, do keep in mind the benefits to your business as a whole of putting in place security controls to avoid security breaches. You'll likely soon realise that in applying for AEO you're actually ensuring your business plugs any gaps in your security, allowing you to present a solid structure that will be less likely to suffer an attack at any point.
Of course there are ways of making AEO easier, and one of these is to speak to Synergos. We offer a full AEO application package that takes the pain out of application, allowing you to display your certification with pride, without the guesswork as to what HMRC want to see. Simply call us on 01484 817 444 or email info@synergosconsultancy.co.uk to find out more.