Signing up to any accreditation or standard programme is a tough call. It places extra pressure on your time and resources, as well as policies and practices. It can mean sweeping changes. And there will be mistakes and hurdles. Some obstacles and problems will be negotiated successfully, whilst others take a little more time and effort to get around them.
But what are 'non-conformities' and why are they a good thing, when your gut instinct tells you the opposite?
Non-conformities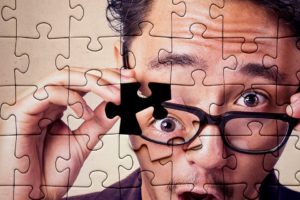 In most cases, we are taught and encouraged to think in an 'absolute pattern'. In other words, there are right ways to do things and there are wrong ways of doing things. This means that when something goes wrong, we think of it as a failure. Under exam conditions, for example, failure to complete a task correctly leads to not being accredited and so on.
With accreditation, such as ISO 9001:2015 Quality Management Systems, it is not about failure, doing something wrong or right, it about the bigger picture. It is about assessing, understanding and taking action when a process is not producing the desired results, or results that are not deemed to be of a high enough standard.
1 Identifying the problem
Managing quality at every stage of the process is vital to producing a high-quality product or service. But when quality is lacking, it is important to identify what the problem is. In the ISO 9001:2015 accreditation process, there is no pressure on producing perfection but rather than when there are shortfalls in the process, as a company, you are able to identify the problem and act upon it.
If you are not meeting quality standards each and every time, where does the problem lie?
2 Assessing the issues
Now that the problem has been identified, what is the full extent of the issue? In many cases, understanding why a quality process is failing is about understand the full extent of the process. What else is impact on the chain at this point? Is there something happening that you have not seen before? What's changed? What needs to change?
3 Understanding the problem and its effect and solution
The ISO 9001:2015 Quality Management Systems standard is not about blindly following a process to ensure quality but rather to put in place a process that understands why quality is sometimes lacking. It could be user-error, it could be a change in raw materials, it could be factors that up until the moment a change occurs, you had no idea they would impact on the process and the final results.
In other words, when something goes wrong, the problem needs to be identified and assessed, the bigger picture understood and then the final step: the solution.
4 Solutions to the problem
When non-conformities happen, when something is not as it should be, you need to find a solution. But just as important as 'fixing it and moving on', is learning from it.
How can we help you?
Click here to download our free ISO eBook. And if you would like to help us out, take part in our market research for the chance to win a £50 M&S voucher.
If you're in need of assistance with any aspect of certification here at Synergos we'd be delighted to help. Whether you have questions about the path to certification or are looking for advise and support to maintain an existing standard call 01484 817 444 or Email info@synergosconsultancy.co.uk and we'll be happy to talk it over with you.