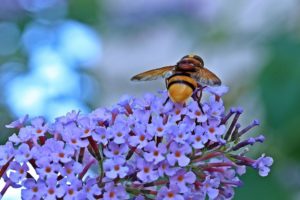 Summer is a great time of year. Longer days with hours and hours of sunshine (hopefully!) along with just generally feeling relaxed and warm.
But for many businesses, it is a frantic time. As well as preparing an upcoming festive promotion campaign, there is also the problem of covering everyone's annual leave. As your staff take a well-earned break, possibly jetting off to warmer climes for a week or two, it can feel that you have never worked harder.
But it can also be a period of slack time where the business ticks over and only the essentials get done. Once the schools are back in session in early September, it is almost like someone switches the gear and once again, your business starts to grow and expand.
There is a better way of using this summer downtime: ISO accreditation.
Why bother with ISO?
International Standards are a set of accreditations that speak volumes to everyone. Having been around since the later 1940s, an ISO is a voluntary standard of accreditation. But voluntary doesn't mean they are lightweight.
Any ISO accreditation holds water because they are created, adapted, modified and updated by experts in your field, not just here in the UK but across many other global countries.
For any business, whether you deal in the domestic market only or currently trade or are thinking of trading in Europe and beyond, an ISO accreditation is recognised and coveted.
Why summertime?
Accreditation is not designed to be an arduous process but it can be time-consuming. It is also a process by which you take a holistic view of your business. For example, you would look at every facet of what happens when someone complains and how these complaints feed into your quality assurance policy.
Completing it during the summer – or at least starting it with the help of an independent consultant such as Synergos – will allow you to devote the energy that it needs. Confident your business is 'ticking over', the basics being done, orders fulfilled etc., you can gather a team and start work on earning an accreditation that will be a catalyst for your business.
Which ISO?
There are over 21,000 ISO standards. Some are specific to certain fields, topics and industries whilst other can be applied across a range of businesses.
For example, your business may be in an industry that is not famed for being overly environmentally friendly. But attitudes and processes have changed but do your customers know that?
ISO 14001:2015 is an environmental management system that maps out a framework for an organisation. It can be used by any organisation, irrespective of which sector they dominate.
ISO 27001 is the standard that sets out best practice for managing information, keeping it secure in an increasingly volatile world, especially online.
The list goes on but here at Synergos, we work with companies across a range of ISO standards, as well as CHAS and AEO status. So, enjoy summer, confident that your business is about to take a gigantic leap forward with ISO accreditations.
How can we help you?
Click here to download our new eBook, which will give you an overview of the ISO standards and the FAQs that will help you understand ISO better.
If you're in need of assistance with any aspect of certification, here at Synergos we'd be delighted to help. Whether you have questions about the path to certification or are looking for advice and support to maintain an existing standard call 01484 817 444 or Email info@synergosconsultancy.co.uk and we'll be happy to talk it over with you.