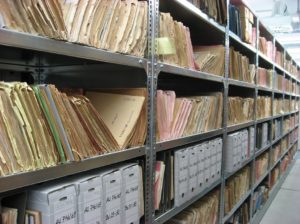 As a company, you will probably regularly complete and submit both pre-qualification questionnaires and tender documents for projects with local authorities, private companies and other organisations.
Some of the questions are more or less the same. For instance, health and safety policies and practices are always heavily scrutinised, especially in the construction industry.
The CHAS certification shows potential partners and customers that your company complies with a high level of policy and practice in this area of your work. It also shows that you are compliant with the latest standards relating to contractor management.
If you are considering CHAS certification, you will work through a process that will identify key areas and how your current practices and policies relate. It may be that your practice exceeds these standards or, it may be that you have adapt, change and improve some of them.
This means consulting with a range of resources that will help in your certification processes. Here are a few ideas that we know some of our clients have used:
CHAS
The organisation is one of the founders of this third-party accreditation and is considered in the industry as the leading authority on the certification and its processes. There are also links to the latest news within this field, as well as events and courses that could prove useful. It also has a useful FAQ section for contractors.
Safety and Health Expo, London
Health and safety is a wide field that is applied differently from one sector to another. However, all businesses are expected to take steps to protect the health and well-being of its staff, customers and contractors whilst they are on business sites and premises.
Change and improvements are continuous which is why the Safety and Health Expo, London from 20th to 22nd June 2017 is a great way to find out what is changing, as well as understand how this applies to your business.
The Institution of Occupational Safety and Health
The institution is concerned with the physical and mental well-being of staff and contractors across a range of industries.
In recent years, there has been a significant attitude shift with occupational health no longer the ambulance at the bottom of the cliff, but the proactive processes of working with staff to improve their workplace environment.
Full of resources, check out the latest occupation health news.
Health and Safety Executive (HSE)
Again, taking a proactive approach, the HSE publish a range of resources that encourage businesses to work within guidelines but without using health and safety as an excuse not to change or to do something.
Constantly updating, the HSE website has a plethora of information, some industry specific.
Synergos Consultancy
As a company specialising in several ISO standards and accreditation processes, we also work with contractors to gain CHAS certification and the annual renewal process too.
How can we help you?
Click here to download our NEW FREE eBook, informing you of the benefits of CHAS to your business.
If you're in need of assistance with any aspect of this accreditation here at Synergos we'd be delighted to help, call 01484 817 444 or Email info@synergosconsultancy.co.uk and we'll be happy to talk it over with you.