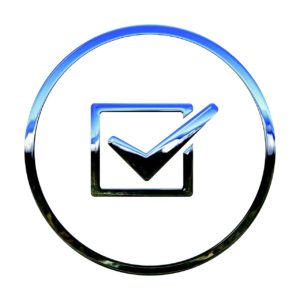 Heard of UKAS? Need to know more? Here, we explain what a UKAS certified consultant can do for your business if you're looking to achieve an ISO standard.
Q. What is UKAS?
The United Kingdom Accreditation Service (UKAS) is the national accreditation body for the UK. It is recognised by government to assess;
against internationally recognised and agreed standards
organisations that provide certification
test, inspect and calibrate services
But UKAS is not a regulator. It doesn't have any legal or regulatory enforcement powers. What it does have, however, is oversight to ensure that those organisations it accredits continue to meet the high standards of international accreditation standards etc.
In other words, consultants who are UKAS accredited have a set of standards they MUST uphold. If customers are concerned that these standards are not being upheld, they can make a complaint to UKAS.
Q. What is 'accreditation'?
Words such as accreditation, certification and so on are often used interchangeably. It is important to understand exactly what accreditation is.
It is a formal, third party recognition of competence to perform a certain set of tasks. It provides the company with the ability to show people that it meets certain levels of standards and criteria deemed.
This means that when a company passes or meet certain criteria, they can display a certain logo etc. to show potential customers, current customers and other stakeholders of their success.
Q. What are the benefits of using a UKAS accredited ISO consultant?
ISOs are an important set of standards that are internationally recognised. They open doors for companies and business not only on a national scale, but on the international trading stage too.
Even though to become accredited or to achieve ISO certification, every company has to follow the same process, there can be variations in the support and advice a company would receive from independent consultants.
But more than that, UKAS accredited certification, testing, calibration and inspection reduces the need for your services and/or products to be tested by suppliers. In effect, it reduces the need for multiple inspections, an issue for many businesses wanting to reach many standards and achieve accreditations such as ISOs.
Q. What if a consultant says they are accredited with another organisation?
Even though UKAS is the recognised accreditation body in the UK, there are other organisations who have also entered into and reached the high standard set with the three main bodies – the European Co-operation for Accreditation, the International Accreditation Forum and the International Laboratory Accreditation Co-operation.
Unless the accreditation has been signed off by all three of the above, it is an accreditation NOT recognised by UKAS.
Always check any accreditations carefully, as there are some that are not official.
Q. How can I find out more about UKAS?
You can contact them direct or why not call our expert team here at Synergos Consultancy?
With our high standards of service to all our customers across a range of ISO standards, CHAS etc., you can be assured of fantastic service, every time.
How can we help you?
Click here to download our new eBook, which will give you an overview of the ISO standards and the FAQs that will help you understand ISO better.
If you're in need of assistance with any aspect of certification, here at Synergos we'd be delighted to help. Whether you have questions about the path to certification or are looking for advice and support to maintain an existing standard call 01484 817 444 or Email info@synergosconsultancy.co.uk and we'll be happy to talk it over with you.