It's true to say that the number of AEO applications in the UK is well behind that of many EU member states. However, despite the shakeup of Brexit, it's still likely that AEO will continue to be extremely beneficial to UK freight forwarders, shippers and importers – especially after the implementation of UCC.
Why are UK businesses on the back foot with AEO?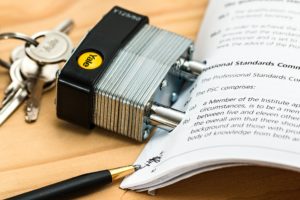 Perhaps a little surprisingly, UK businesses seem to be reluctant to pursue AEO application. This is said to be due to the perceived cost of implementing the practices associated with it, the complexity of the requirements and a lack of understanding as to the benefits. However, with the cost of not having AEO set to rise in terms of financial guarantees required for IPR, temporary imports and customs warehousing and more, it's likely that many businesses will see the long term benefits as worth the work required to complete the AEO application and in doing so, improve the stability of their supply chain.
It's not just EU wide that businesses will benefit from AEO
When it comes to trading with the US, businesses holding AEO certification will be less likely to see their consignments snagged for inspection in the US.  Eventually, it also looks likely (under UCC proposals) that businesses will be able to 'self-assess' their declarations. This means they would be able to reduce admin – and indeed costs- by completing this assessment in house. In addition to all this, allowing businesses to declare periodically in bulk will also reduce time and save on costs.
Can you afford not to?
Essentially, aside from the benefits above, those businesses looking to gain AEO certification for both security and customs compliance will undertake a process that will improve the strength, security and efficiency of their supply chain. This will also help by saving costs in the long run. Taking a look at the supply chain in detail from beginning to end will also help to identify and capitalise on strengths. It will also act to reduce weaknesses, essentially strengthening the market position of a company.
The issue with application
It would appear that many businesses that could benefit from AEO certification simply don't have the time to commit to the long and, to be fair, pretty complex application and production of evidence to support their application. Running an SME is difficult at the best of times without key personnel becoming caught up in paperwork and evidence gathering to prove their compliance with AEO requirements. This is where hiring a consultancy firm with a proven track record helping businesses attain AEO certification can help.
Here at Synergos Consultancy, we know only too well that AEO should be part of every business in a supply chain. Also, that the benefits far exceed the cost and time complications associated with application. In addition, we know that with our assistance, you can pass the hard work and complexities to us to deal with.  This allows you to carry on your day-to-day business without having to take too much time out to deal with AEO application. If you'd like to know more about the benefits of AEO, or indeed how best to go about applying, why not call us on 01484 817 444 or email info@synergosconsultancy.co.uk .
Published 06/07/2016