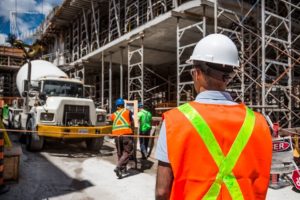 Internal audits are a valuable tool in understanding how well standards of health and safety practice are being maintained, as well as pinpointing vulnerable areas and strong practice too.
But how should you conduct a CHAS internal audit?
Tip 1 – Plan the audit schedule
Deciding one day out of the blue that an internal audit would be a good idea and then trying to execute it on the hoof will lead to skewed results.
Letting people know that there will be a health and safety audit will give you a detailed and realistic snapshot, although you may think a 'snap inspection' would be the better solution.
An audit is not an inspection but a chance to offer support across your business to maintain high health and safety standards.
Tip 2 – Plan the process
What is it you want to know? Planning the audit would act as a guideline, providing the answers that you seek. Create a plan that follows what your policies say you should be doing.
You need to ask questions – is this happening? If not, why not? If yes, are there improvements that could be made? Are there times when the standards are not met?
Tip 3 – Choose your team
Depending on the size of your organisation, a single person conducting a CHAS internal audit may be heaping too much on one person.
For an improved picture of your health and safety practices and processes, a cross-departmental team would give you a far broader and detailed picture.
Make it clear that the audit process is of value and not just about finding 'stuff that is wrong or missing'. It is an informative process by which you can improve and that means everyone will be safer and happier at work.
Tip 4 – Publish the results
This doesn't mean placing them in the public forum, so to speak but sharing your results with your staff team.
An audit is about creating a flow of information so that people understand what the process Is about. More importantly, the audit report can be the document that also shows why some aspects of how you do things have to change.
Tip 5 – Celebrate health and safety successes too
As part of the audit process, you will come across how well health and safety processes have worked and these stories are to be celebrated.
Find out why they worked and how this can be emulated across the organisation.
Tip 6- Follow up on issues
All too often companies and organisations perform internal audits – and not just CHAS – that take time and effort to complete, and yet nothing happens as a result of them.
Don't allow this to happen with health and safety. When something needs fixing, fix it.
Tip 7 – Focus on both process and compliance
If you intend the audit to focus just on maintaining compliance, you are missing a valuable point of completing it. By looking to improve practice, you will maintain compliance and exceed it too, in many cases.
When was the last time you conducted an internal CHAS audit?
How can we help you?
Click here to download our NEW FREE eBook, informing you of the benefits of CHAS to your business.
If you're in need of assistance with any aspect of this accreditation here at Synergos we'd be delighted to help, call 01484 817 444 or Email info@synergosconsultancy.co.uk and we'll be happy to talk it over with you.