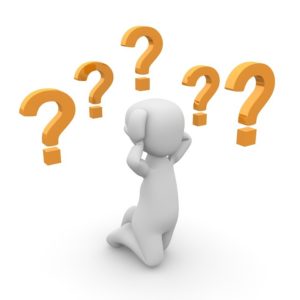 We work with many companies and organisations to successfully achieve CHAS accreditation and certification. We field many questions about CHAS and the process, and so we thought we would collate the information in one helpful article.
What is the process of applying for CHAS?
We have helped many clients to achieve CHAS accreditation thus, before submitting your application we perform a 'dummy run' to audit your current practice against CHAS requirements.
Once this step is complete and shortfalls rectified etc, we register your business details with CHAS and make the necessary payment, included in your Synergos Consultancy fee.
Are we assessed further?
Yes, CHAS send an assessor who undertakes the assessment, returning their findings within 10 days. Once approved, you receive your PDF version of your CHAS compliance certificates with hard copies following in the post.
What's the process for renewing CHAS accreditation?
The same as the initial application process. We make sure your business details are updated with CHAS, complete an audit, rectify shortfalls if there are any. In both instances, we make sure that supporting documentation is uploaded. Once re-approved you will receive a new certificate.
How do clients check I am CHAS approved?
CHAS don't issue official numbers for registration, certificates and so on but your company details will be included in the contractor's status databases, searchable by your clients and potential clients. When tendering for work, if a registration number is asked for, include the phone number for CHAS so the buyer can confirm your CHAS status.
Do I have to be a construction contractor to receive CHAS status?
No, the CHAS database stores information from a wide range of suppliers, contractors and consultants. It covers a variety of work such as asbestos removal, window cleaning etc. as well as catering, residential homes, schools and so on. There are currently 124 work categories to select from.
How are employees defined under CHAS?
The total number of employees in your organisation will be the sum total of everyone working there, including directors and employees.
They may work for you full or part-time or may work on a contracted basis. A contract of employment may be verbal or written, expressed or implied. It applies to anyone who has recognised rights and duties within your organisation. Be aware, CHAS may check any claims you make about employee numbers.
As a company, we've had a few enforcement notices in the past. Will this affect our CHAS status?
The best policy is honesty. In most cases, companies with enforcement notices etc. will make concerted efforts to solve and build on problems and issues in the past. It is best policy to declare any enforcements from the last three years, providing corrective details that you took and so on. We can help you provide the details in a separate document.
What guarantees success?
The majority of CHAS applications are successful but there are some common areas that lead to failure;
Failure to declare a prosecution or enforcement notice, e.g. from HSE
If you are unable to demonstrate that safety management systems are properly embedded in your day to day management of health and safety
If you don't complete all relevant sections of the application, something you can avoid when working with us
Providing factually inaccurate information or material
If your documentation falls below the expected standards of health and safety policies
How can we help you?
Click here to download our NEW FREE eBook, informing you of the benefits of CHAS to your business.
If you're in need of assistance with any aspect of this accreditation here at Synergos we'd be delighted to help, call 01484 817 444 or Email info@synergosconsultancy.co.uk and we'll be happy to talk it over with you.