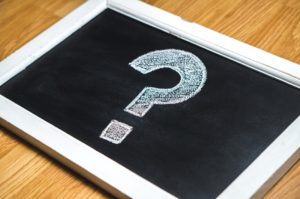 ISO accreditations speak volumes to customers and trade partners. They show that you value your business, as well as partnerships you create with customers and suppliers. They also show that your business is capable of meeting stringent standards in various facets of business. For a business that has never met you before, knowing they can trust you to deliver the services and products you say you can, with an uncompromised supply chain, is the basis of a long-term relationships.
But which three ISO standards are the most popular?
1 ISO 9001: 2015 Quality Management
The ISO 9000 family addresses the various aspects of quality management, and is one of the ISO's best known standards. This standard is for businesses and organisations that want to ensure their goods and services consistently meet the customer's requirements. It also shows that as a business, you constantly strive to improve quality too.
Open to businesses large and small, regardless of your field of activity, there are over one million companies and organisations across 170 countries that are certified ISO 9001.
It is popular because of its strong customer focus and the fact that it promotes continual improvements in quality. There are also sector specific applications of the standard including the petroleum industry, medical devices, local government and software engineering.
2 ISO 14000 – Environmental Management
In second place is the family of standards that provide practical tools for businesses to manage their environmental responsibilities.
ISO 14001:2015 focuses on the environmental systems employed within a company, with other standards in this group focussing on audits, communications, labelling and life cycle analysis, as well as environmental changes.
An important standard, as well as a popular one, it provides assurance to management and employees, as well as stakeholders, that the environmental impact of the company or organisation is not only being measured but improved.
3 ISO 2700 Information Security Management Systems (ISMS)
This family of standards addresses the needs and tools required to keep information assets secure and safe.
The popularity of this standard is obvious: it helps an organisation manage the security of assets such as financial information, intellectual property, employee data and information, or information entrusted to third parties.
ISMS is a systematic approach to managing information that is deemed sensitive and of significant value to a business. It includes people, processes and IT systems, applying a risk assessment process and can be of enormous benefit to any sized organisation, irrespective of the field they occupy.
Like all ISO standards, there are different standards that will suit your company better, providing the basis from which you evolve and grow your business.
Which one will help your business?
These are three families of standards offered by ISO and supported by Synergos. For any business, undertaking the accreditation process is an important journey, from which you will enjoy a range of benefits.
How can we help you?
Click here to download our new eBook, which will give you an overview of the ISO standard and the FAQs that will help you understand ISO better.
If you're in need of assistance with any aspect of certification, here at Synergos we'd be delighted to help. Whether you have questions about the path to certification or are looking for advice and support to maintain an existing standard call 01484 666160 or Email info@synergosconsultancy.co.uk and we'll be happy to talk it over with you.