Growing businesses face an array of challenges. Different problems and opportunities can present themselves as the company grows and these will all require new solutions and approaches. What worked last year may not work now that the business is grown.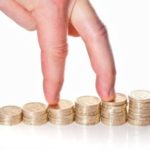 Being able to recognise and overcome common pitfalls for growing businesses can be the difference between running a highly successful company and being just another flash in the pan business. To ensure that your business continues to grow and thrive, there are a few important steps you must take during the growth of your company.
New recruits
As your business grows you will undoubtedly need to hire new members of staff to help cope with increasing demand. Not only will you need extra employees to help with the day to day running of a larger business but you may also need to hire a non-executive director or two to strengthen your board as your company grows. As the owner, you will need to learn to take a step back from the business and delegate certain roles to your managers. This may lead you to hiring experienced management staff with plenty of experience in the roles you will want them to play.
System sustainability
It is important to remember that the systems you are using today may not be suitable should the company grow. To ensure successful business growth, existing company policies, processes and structures should be updated in order to remain appropriate and feasible during the company's growth. The systems your business uses may also need updating or replacing for them to be able to cope with the increased volumes of data that will be being processed. Considering quality management accreditations can be a great way to ensure that your systems and processes are robust enough to stand up to further demands on your business.
Managing your finances
Good cash flow is important to any business, but it is especially crucial to a growing company. Over trading can be fatal to a company and cash restraints are the biggest hindrance to efficient growth. Efficient management of your finances is key to business growth. It may be necessary to forego an exciting opportunity if chasing it down leaves your core business short on funds. Tight control of any overdue debts and effective credit management is essential, as well as tightly controlling every aspect of working capital. You may also want to think about raising finances against trade debts. As a business grows, effective supplier management and good stock control become increasingly important. For many growing businesses, bringing in outside investment to provide the equity needed for further growth becomes a key decision.
Health and safety
As your business grows you will find that there will be extra Health and Safety policies you will need to comply with. A larger workforce or new premises may present you with extra Health and Safety concerns, which will need addressing. To ensure you stay in line with current policies and requirements you may want to consider outsourcing to us here at Synergos, as we will ensure that your growing business stays up to date with all the necessary health and safety documentation.
Complacency can be a major threat to growing businesses; and just because you have been successful in the past doesn't mean you should assume you would be in the future. Plan ahead and prepare to accept change in order to ensure the longevity of your growing business, with Synergos Consultancy's assistance. Simply call us on 01484 817444 or email info@synergosconsultancy.co.uk to discuss how we can support your growing business.