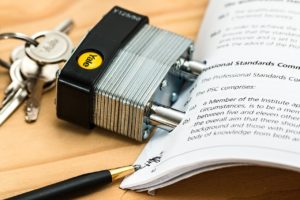 Every business, whether they have ISO 9001:2015 accreditation or not, will have a plethora of policies that set out and govern how certain things to be done.
More importantly, these policies and procedures may set out what is to happen when or if something goes wrong. For example, a company that deals with chemicals, manufacturing, storing and transporting them, will have a 'spills policy'. This document sets out what the individual needs to do, who they need to notify and so on.
It spells out what needs to happen throughout the chain of command in a business. It may also set out who is to be notified outside of the business too and by when. It will stipulate the records that need to be kept and for how long.
These policies and procedures, the written documents and paper trails they create are critical. But there is one major issue with any document or procedure: what happens when things change?
Communicating Change
On one hand, it doesn't seem too big an issue: an amendment is made to the policy, an email is sent out and the job is done. Or is it?
Miscommunication or no communication at all creates many problems when it comes to changes and amendments to important documents. So, what are the problems and how can you avoid these issues?
Standardised format
It may be that you need to add more detail to your policy not so much in the content but in when the policy was changed. For larger companies, this is essential but also important in smaller businesses too.
For example, when a change is made to the policy;
The date is noted in the paragraph and listed as an amendment to the latest policy document
The cover of the document also contains a list of amendments, with the date they were made
It is made clear on the cover of the policy that this is the latest policy and replaces all previous ones
Remove old policies
Often, the main problem that causes confusion is that in circulation there are many policies, all with different dates – in some cases, these policies are not even dated!
This causes confusion with some people working to the instructions in one policy and others working to the instructions in another.
Many larger companies will insist that paper copies of policies are returned to head office and destroyed there, with a copy held in the company archive.
There will also be a concerted effort to ensure that everyone knows there has been a change in policy. This could be emails and other forms of written communication. If the change is a significant departure from the old policy, it could necessitate training.
Review date
To help people understand if they have the right policy on hand, add a review date to the cover of the policy. If, when handling the policy, it is past this review date, they will now to search out another.
Confusion and miscommunication are damaging for any company, small, medium or large. To find out how ISO 9001:2015 is a standard that can help your business simply get in touch and we'll show you how.
How can we help you?
Click here to download our new eBook, which will give you an overview of the ISO standards and the FAQs that will help you understand ISO better.
If you're in need of assistance with any aspect of certification, here at Synergos we'd be delighted to help. Whether you have questions about the path to certification or are looking for advice and support to maintain an existing standard call 01484 817 444 or Email info@synergosconsultancy.co.uk and we'll be happy to talk it over with you.