Searching and interviewing new staff is not only time consuming, but a considerable expense too. When their first day at their new job dawns, many new starters feel nervous and a little anxious about what the days, weeks and months ahead will look like.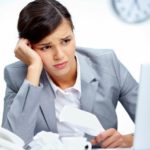 For any business, small or large, these first few days of a new employee are a golden opportunity. And yet, many businesses fail to grasp this – and apart from a few polite introductions, the new employee is left to their own devices.
A self-starter – one of the attributes you may have asked for – should, you may think, find their way around and have a 'can do' attitude.
There are many flaws in this argument and many studies that prove an effective induction process, backed up with a detailed employee handbook as well as on-going continuing professional development is a far more advantageous package to offer a new starter;
Productivity – essentially, you need every employee to be up to speed as quickly as possible. Any business only has a certain window of opportunity to carry employees and yet, without investing in their first few days and weeks, productivity levels will suffer.
Ease of integration – it is difficult, starting a new job, meeting a sea of new faces and being asked to create something productive from your first few days. The importance of training handbooks in this situation is obvious; key managers and company players can be named (include a photo for ease of recognition too) and new employees have a better idea of who is who.
Valued – high turnover of staff is the very thing that sucks money and life blood from a business and one way of retaining staff is to make them feel valued – and this starts from the moment they start working for you. Handing them a folder etc. that they can personalise, keeping notes of achievements and training opportunities etc. is one way of doing this. Inducting employees is the start, ensuring they feel valued and prized throughout their time with your firm is essential.
Practicalities – there are also many different policies and ways of doing things that change from one business to another. Showing people where the fire exits are, staff room and other amenities is only one part of this practicality jigsaw. There are all kinds of practicalities that need to be covered – and adhered to – thus, a training handbook that incorporates Health and Safety information can serve this purpose too.
It takes time and energy to create an effective strategy, as well as a handbook that is fit for purpose. Undoubtedly, this falls to someone within the company who may have little enthusiasm, and even less time, to create one. This too, can have an impact on how your company is perceived, as well as staff morale. Outsourcing to Synergos Consultancy can ensure you have a robust set of systems and processes geared towards making your staff feel comfortable, safe and involved in the company to such an extent that they will provide a great return on your investment. A happy workforce is a productive one, after all.
If you'd like to find out how Synergos can help your business, either with taking over your Health and Safety responsibilities, or creating systems and processes that work hard for your business, then why not call us on 01484 817444 or email info@synergosconsultancy.co.uk and get the best out of your staff – new starters and "old hands" alike!