When it comes to running a business, there are many tasks, that quite frankly, seem to take up an awful lot of time for very little apparent use. However, these tasks are imperative to the smooth running of a business, and contribute to the ability of a business to foster an ethos of continuous improvement, as referenced in our last blog post. Here, we take a look at the importance of just one of these sometimes-tedious tasks, record keeping, to show how even the smallest of jobs are vital to how a business runs.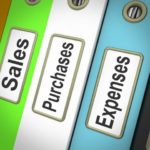 Record Keeping Can Help You Grow
The ability to know where you currently stand in the marketplace is vital when you're looking to grow your business, and keeping accurate records on sales and customer demographics can help you to better target prospective customers, allowing you to direct your marketing efforts more specifically to your target market. It's not just sales figures and customer demographics you should be monitoring though – the importance of measuring your marketing success is great for tweaking future campaigns to achieve better results. There are plenty of tools out there to automate some of these processes, such as email marketing app Mailchimp, and various CRM systems – and you'd be surprised at how quickly you're able to use the information to achieve better sales.
Record Keeping Can Save Your Bacon 
Whether you're a business that sells products, or one that offers services, record keeping is vital to avoid any queries. A perfect example – take a freight forwarder. They have an airfreight shipment of 226 cartons that arrived, checked in at the airline, they cleared, collected and delivered it to the customer, but now the customer complains that they're 3 cartons short. Accurate record keeping would show that the freight forwarder has received a clean signature for that consignment, along with a clean signature from the driver who picked the freight up from the airline, absolving the freight forwarder of any legal responsibility for that freight once it arrived. However, if the forwarder has no POD, they have no leg to stand on. It's the same with both product and service driven industries – proof you have delivered the service has to be recorded should there be any queries after the event.
Record Keeping is a Legal Responsibility
When it comes to documentation such as insurance certificates, training requirements for industries that require them, and health and safety, accurate record keeping forms a huge part of the legal requirements of a company. It's very easy to forget that training needs to be refreshed for some industries, but a visit from the authorities – whether the HSE or HMRC will make it very clear that forgetting is no excuse, and it could land you with a pretty nasty fine, restrictions until any legal breach is resolved or worse – loss of business.
If you're struggling to keep up with your record keeping, then chances are you need to streamline your business processes, or perhaps get some outside help. Synergos Consultancy are here to help with this, as we provide bespoke solutions to businesses who not only want to run better, but more profitably too. Whether you want a complete overhaul of your business processes and systems or need some advice on Health and Safety, we're here to help – simply call us on 01484 817 444 or email info@synergosconsultancy.co.uk for more information.