The European Union introduced the Union Customs Code (UCC) Act in 2013, which will take effect on May 1, 2016 but there are still some businesses that aren't up to speed with what this means. The purpose of the Act is to improve business transactions among EU member countries by automating business processes and the new Act has various implications for UK companies that trade with EU members. UK companies looking to trade in this way must have discussions with their buyers/suppliers to determine if they qualify for the new automated process. However, companies can benefit from the UCC Act by attaining Authorised Economic Operator (AEO) status. All UK companies that are at all involved in international trade can apply and get AEO certification including clearance agents, importers, exporters, manufacturers, carriers and freight forwarders.
What's needed for AEO Certification?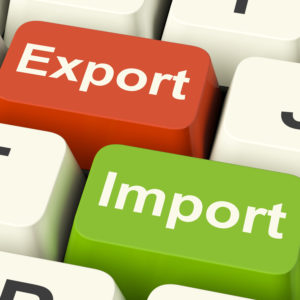 Companies should meet practical competence standards and have at least three years of experience in international trade to qualify for AEO status. The advantage of achieving AEO status is that companies with this status are considered lower risk and are allowed to conduct self-assessment. They are given the first priority and their customs processing under the new Act is faster and easier. The benefits of qualifying for UCC include clearing goods with one document, self-assessment, and centralised customs clearance. Companies that qualify for UCC will enjoy faster and simpler clearance processes. However, buyers and sellers must coordinate the simplified process to enjoy its benefits.
Knowing the restrictions
Despite the benefits of UCC, companies must be cautious about tariff implications of the Act. Operators will be required to follow all binding tariff rulings for only 3 years instead of 6 years, and must re-apply once lapsed. Whilst this is not a big deal for importers that have only a few products, for those with an extensive catalogue of products, this may cost in terms of the time taken to process the applications. In addition, they must make sure they share tariff rulings with customs brokers as a way of ensuring that all imports are declared properly at the time of entry.
How UK importers and exporters should prepare for UCC
Economic operators can prepare for the enactment of UCC in the following ways:
Use a centralised approach to comply with UCC requirements and form a classification team if required.
Ensure that only nominated staff members are able to contact customs or customs agents – this will ensure all communications are handled accurately.
Invest in new data management technology that will enable you to view and update information on products and their classification
Involve specialists if needed and provide training to relevant teams
Businesses involved in international trade should ensure that they attain or reapply for AEO status to take advantage of UCC. Any company in the global supply chain can get its AEO certification with the help of a qualified consultant, and Synergos Consultancy is committed to ensure that all companies meet compliance standards allowing them to benefit from AEO certification. In addition, Synergos provides information to companies on how to improve internal systems and learn to do business better. For more information on AEO and how we can help, call Synergos on 01484 817 444 or email info@synergosconsultancy.co.uk.