If a company aspires to be truly great and a market leader within its industry, it needs to set up systems to improve efficiency in every area of operation. However, many businesses tend to focus solely on improving processes and forget that the most important part of the business (customers) still matter just as much as they always did. You can have a business that runs like clockwork, but if you've no customers to show this to, you're fighting a losing battle. Part of ISO 9001 is learning how improvements will benefit your customers, and this will likely lead to more customer loyalty, alongside your obviously improved working processes.
Measuring performance both inside the office and out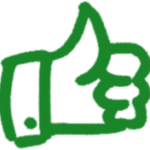 A big part of ISO is the evaluation of what you're doing right now, and how you're performing. Leaving your customers out of this will only lead to trouble in the long run, so look at their current satisfaction rates as part of the process. The process of getting the certification will also provide you with a clear mechanism for reviewing your goals against performance on a regular basis. Using the information gained from the evaluation, you will be able to improve on key areas.
Benefits of ISO certification will be passed on to your customers
It is an unarguable fact that getting ISO certified comes with many benefits to the company. You will create easy but effective processes that will improve the performance of employees because they will know exactly what to do. However, the certification does more than improving your internal morale; it also has a profound effect on how customers relate to your business.  Below, we show some of the main reasons you really should consider ISO to improve your customer experience.
 You'll make doing business with your company easier
With effective policies in place, your customers will have an easy time dealing with your business. They will expect and receive an efficient service, which will increase their loyalty towards your business. As you are aware, one happy customer can bring you three new customers due to the power of word of mouth advertising. This will in turn grow your client base and they will not be disappointed since you will have the systems to serve them well already in place.
 You'll be able to serve your customers better
The certification will also help you in researching key customer trends and how to satisfy them. With the information gathered, you can be in a position to anticipate customer needs as well as how to react when your customers make unusual demands.
Evaluation will improve your product/service offerings
Many companies' objectives are not necessarily aligned with those of their customers. If you go through the evaluation process you are able to identify the objectives that are not in the long-term interests of your customers. You can then use the information to modify some of the objectives that have been limiting your relationship with your customers.
Your customers will know you care
It is rare to find companies that go the extra mile to measure the level of customer satisfaction. Once you have gone through the ISO 9001 certification process, you will understand that it is important to find out the level of customer satisfaction and continually strive to improve it. Your customers will feel like their views are important and that they matter.
 You'll be able to achieve a balanced business
Running a company is always a balancing act between the various stakeholders such as employees, customers, shareholders, suppliers and even the local community. When you have the right systems in place, you will be able to balance the interests of each leading to better engagement and more profitability. Relations with the local community are important because they represent your future customers.
Of course we all know how important the customer is and we're sure many of you are giving your all to your customers, but to improve customer satisfaction and your businesses working practices, ISO 9001 will make your business customer-friendly, but also more efficient, more profitable and less stressful. What have you got to lose?