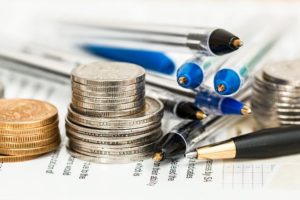 If you are trying to persuade management or have to justify spending money on accreditations such as ISO's, understanding not only the financial commitment of doing so but the cost saving benefits is essential.
ISO 9001:2015 is the accreditation relating to quality management systems. But it's not as easy to define this ISO in that spending £100 will bring £1,000 worth of savings.
It is a little more complex than that, but there are cost saving benefits and they come in various guises…
1 Improved credibility and image
As an internationally recognised ISO, the QMS you establish translates across all languages and cultures. This improves your business credibility and image, making you a far more compatible trade partner. It is also an important accolade if you work with public sector organisations both in the UK and abroad.
2 Retain more customers…
…with increased customer satisfaction. All businesses and organisation operate in a competitive marketplace – can you afford not to win new customers? Can you afford not to impress them, so they don't come back again?
Improved customer satisfaction means customer retention, a significant cost saving benefit to your organisation.
3 Improved efficiency
Streamlining is something that every business or organisation has to do at some point. It doesn't necessarily mean shedding people or jobs but looking at how you do things and how they can be improved.
Just because you have always done something that way doesn't mean you should carry on doing it that way. As part of the ISO 9001:2015 accreditation process, you will look at systems and how they can be improved and refined.
4 Better decisions
Evidence-based decision making is the second quality management principle of ISO 9001:2015.
Rather than 'gut feeling', decisions are made objectively looking at the resources needed, from where and when. Efficiencies are made and when it comes to cost savings, this evidence-based approach means you have the data to make comparisons, noting where improvements have been made and where they still can be.
5 Continual improvement
Wouldn't it be great to create a culture of continuous improvement within your business? If you did, imagine how much more efficient and responsive your business could be.
ISO 9001:2015 has as its third quality management principle continual improvement within an organisation, brought about by the inclusion of systematic processes. When problems do occur, their impact is minimised as a result and the speed of recovery improved.
6 Engaged employees
Why wouldn't you include employees in the process and implementation of new or refined quality management systems? Often at the coal face of a business, your employees have valuable insights to share too.
But it is their inclusion which directly correlates to improved productivity that delivers the best cost savings of implementing ISO 9001:2015.
With so many potential cost savings and benefits, why wouldn't you take a second look at this ISO which sends out such positive messages to your staff and customers, as well as European and global trade partners?
How can we help you?
If you're in need of assistance with any aspect of ISO or GDPR compliance, here at Synergos we'd be delighted to help. Whether you have questions about the path to compliance or are looking for advice and support to maintain compliance, call 01484 817 444 or Email info@synergosconsultancy.co.uk and we'll be happy to talk it over with you.