For those who may not already be aware of this, AEO (Authorised Economic Operator) status is one of the internationally recognised quality marks that indicate that your role in an international supply chain system is secure. And contrary to what some business owners think, AEO accreditation isn't mandatory. However, it allows a business quicker access to particular simplified customs procedures and in many cases, AEO certification gives the exclusive right to 'fast-track' your shipments and in the process, bypass a couple of 'arduous' safety, customs and security procedures.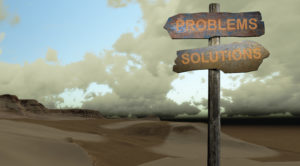 That said, the process of applying for AEO status – especially for customs simplification purposes (AEOC) – is not as straightforward as it seems. There are a variety of issues that put business owners off – even if, in the long run, the benefits are worth it. Here we list some of the most common AEO issues, and talk about how to get around them.
1. Strict Security Requirements
Truth be told, complying with safety and security guidelines as directed by HMRC is not exactly a walk in the park if you're not sure of what you're doing. Bearing in mind that HMRC insists on conducting a thorough assessment to ascertain whether or not your company can meet AEO's strict security requirements, it's a good idea to look for outside assistance. In the audit visit, you should be in a position to avail the following to the visiting officer:
All the relevant details of steps taken to protect cargo in transit
Relevant documents that prove vetting of permanent staff and visitors to the premises
Any outsourcing contracts for third party hauliers etc
However, it is well worth ensuring your business is secure as far as your supply chain goes, but if you're really not handling cargo that much – e.g. freight forwarders that don't perform warehousing duties, there is the option to go for a more customs specific AEO certification that doesn't have such strict requirements for physical security of cargo.
2. Laborious Record Keeping
To be awarded customs specific AEO status, you have to be in a position to make available all relevant records covering your customs declarations. Now this is where it gets a little bit tricky. It is no secret that some have a very poor/inefficient book-keeping culture and where declarations are made on behalf of customers, specifically on their deferment accounts, accessing and salvaging the information required becomes quite a laborious task. However, by going through ASM it's possible to access reports you may not already know are readily available. There is usually a fee for this, but in terms of time saving, it can really help. Talking to your software provider may also bring up options to mine this information without the need for heavy grunt work.
3. The Time Needed To Go Through an Application
Unlike other application processes, securing Authorised Economic Operator status is quite a demanding task. The process, can eat unnecessarily into your valuable schedule and if you factor in the fact that you'll still be required to attend to your firm's other managerial duties, you will appreciate the reason for outsourcing this tedious application process to an experienced third-party.
The good news is that there is no shortage of help available, and here at Synergos Consultancy, we're always happy to help. Why not call us to talk over your AEO application on 01484 817 444 or email info@synergosconsultancy.co.uk to enquire as to how we can help.