Whether you're considering going for AEO accreditation, or you simply want to make sure all bases are covered, then having a process manual for imports, exports, and every other process related to your business is a good thing. Although typing up notes on exactly what should be done for any one process (let alone all of them) within your business can seem like a pointless task, it's actually something you should consider as it will not only save you headaches in the long run – it could also save you money! Here, we look at the benefits of putting together these manuals, whether your intention is to get ready for AEO or not….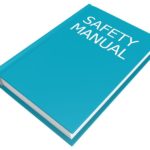 It'll refresh your memory – and your staff's!
If you've been doing things a certain way for a long time, you can get complacent – and so can your staff. If, for example, you've had longstanding employees training other staff, things can get lost along the way, and one way to make sure everything is uniform is creating a manual. You'd be surprised at the number of employees who, after reading a newly introduced manual, realised they weren't doing things the way they should!
It'll help with cross training
Whether you're an importer, freight forwarder or warehouse keeper, having a key member of staff off can be stressful. However, cross training your staff on other departments means you'll have employees ready and able (if not willing!) to cover – and what better way to refresh their memory on a job that they don't do every day than allowing them to refer to a manual that lays it all out for them.
It'll help you see how to do things better
If you allow your staff to collaborate on these manuals, it will open up discussion on how you can do things better. We all know the value of a fresh pair of eyes on a situation, and if you can improve your processes whilst documenting them, it will be much easier to make any changes needed.
It'll get you ready for customs
One of the most dreaded parts of applying for AEO in many business owners mind's is the thought of the HMRC audit, but if you have all the required processes and systems documented in easy to digest manuals, then it'll make your HMRC audit fly. Part of the process of AEO application is that a business is able to evidence the questions answered in the initial questionnaire – and the easier you can do that, the better you'll look.
Of course, running a business whilst coming up with the process manuals you need isn't easy, and here's where Synergos Consultancy can help. We're just the fresh pair of eyes your business needs, and whether you're looking for help getting AEO accredited, or you'd just like to get your business ready should you wish to go this route in the future, we can help. From a free initial consultation, we'll discuss all the options with you, and give you a clear picture of how we can help. Simply call us on 01484 817 444 or email info@synergosconsultancy.co.uk and we can tailor a solution to you.