Festive magic is in the air, the lights are twinkling and faintly in the distance, we can hear the jingle bells of Santa's sleigh. If ever there was a Christmas season that needs to be uplifting in all that it offers, it's Christmas 2020. It may look a little different to Christmases past, but that doesn't mean it won't be as good.
It has been a long and difficult year, not just for us but for our clients. Whole industries have suffered deep consequences as a result of lockdown and local restrictions, the effects of which will be felt for some time. Whilst we all need to be realistic, we also need to remain upbeat and optimistic about the year to come.
With this in mind, I'd like to sincerely thank all of you for supporting us throughout this turbulent year, we just wouldn't be here without you, and wish you a happy, healthy and perhaps more sociable and less restrictive 2021.
The one thing that is great about Christmas is all the different ways that people choose to spend the day. This year, families will be choosing 'bubbles' for a few days or, in some cases, making the difficult decision to stay apart.
With this in mind, we thought we'd share our Christmas traditions with you…
Jenny had planned to spend some time on the road over the festive season but with things as they are, she has decided to put this idea on hold. However, the plan for spending Christmas 2021 in South Africa is still on the cards!
Steve, on the other hand, is looking forward to spending a relaxed day at home. He'll start his day with a bacon sandwich, followed by plenty of great music, films and company, rounded off by enjoying a meal of curried goat.
For Julie, the festive season is not just about celebrating Christmas but birthdays too! With Christmas cake and birthday cakes to enjoy, she'll be spending the day playing with her little boy and all his new toys and watching some great films after enjoying the traditional turkey with all the trimmings.
Annalie will also be enjoying a double celebration this season – as well as Christmas with family, she's also celebrating the first Christmas in her new home! The day will be spent with a short walk and, restrictions permitting, a drink at the local pub whilst the turkey gently roasts in the oven.
Emma, on the other hand, will be spending the day in the wonderful Christmas chaos that her small children will bring to the day. Expecting an early morning, Emma and her family will see grandparents although, like many families, some of these meet-ups will be over Zoom.
Steve B has an eclectic mix of Christmas traditions as a result of spending the festive season in various places across the globe, including sun-drenched South Africa to the wonderful city of Edinburgh. For Steve, it's all about the magic of Christmas markets but this year, things will be a bit different.
Abigail also has the perfect plan for Christmas day: enjoy a long lie-in, open presents, watch Christmas films and eat lots of lovely food. All this in preparation for the Boxing Day Sales (albeit many will be online this year).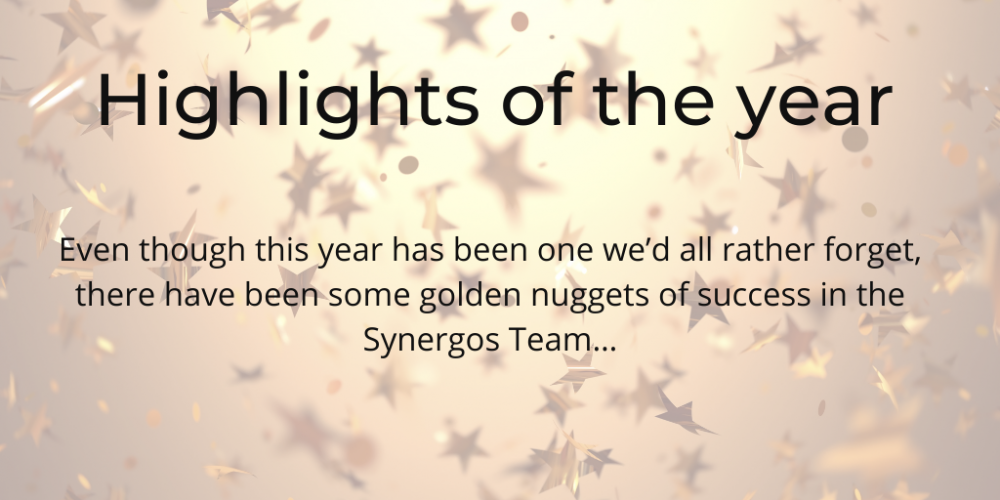 We welcomed four new members of staff!
?‍??‍??‍??‍?
You may have noticed some names that weren't familiar in the last piece on Christmas traditions – and that's because they have just joined us!
Emma joined us in the summer and comes from a background of working in the vehicle fleet industry. Annalie also joined us in the summer. With many years in the banking sector, she brings a wealth of experience that our clients will find more than useful. Steve B is our new Business Consultant and also joined us in the second half of 2020. With a strong background in IT and engineering, he brings yet more skills to our diverse team. Abigail is a high-achieving student, bringing the latest ideas from the business course she is currently studying. As well as being a talented dancer, Abigail has ambitions to take up a role in Human Resources – and we'll be supporting her every step of the way!
We moved home!
?
With our team growing, we needed not just more space but offices and work areas that were versatile and adaptable, depending on the projects we are working on and so, we moved home – but not far!
Originally based on one side of a corridor of Brooke's Mill in Huddersfield, we upped sticks and simply moved across to the other side!
If you're not already aware, the building is a former woollen mill with an imposing footprint. If these walls could talk, there would be many stories to tell. It has been sympathetically modernized over the last few years and the larger space we have now fits our growing team perfectly.
The number of successful audits, certifications
and accreditations keep on rising!
?‍?
We have worked with some amazing clients this year from a range of industries and the range of ISO certifications and other accreditations, that businesses are taking the plunge for, is also beginning to diversify.
More and more businesses and organisations are realising that certifications and accreditations are there to support and strengthen what they do and how they do it.
We chose our new charity of the year! 
??
Last year we supported the Forget Me Not Children's Hospice and donated generously with your support but in 2021, we'll be holding four different events to raise money for our new charity of the year, the Children's Air Ambulance.
This vital service is funded entirely by donations. Hopefully, none of us will ever need it but if you do, it's a comfort to know this service and skilled people are there.
We've already started on our goal of raising £2,000 with a raffle – get in touch to buy your ticket and be in with a chance of winning £5000!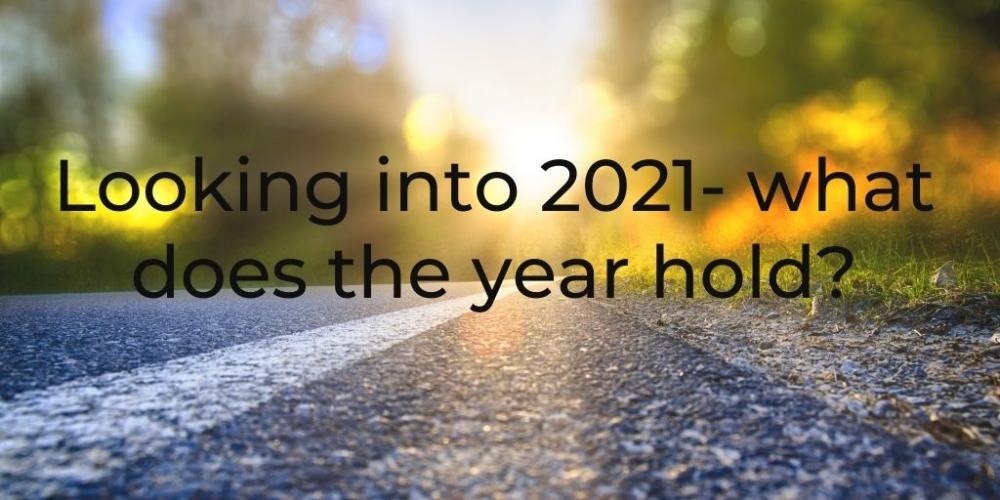 If there is one thing we've learnt from 2020, you can't always predict what is going to happen! However, we're going to make a few predictions for the coming year as we enter the final weeks of 2020…
We expect there to be more remote working. We'll continue to implement new and maintain existing management systems to ensure our clients receive and gain their desired certifications. Many of our clients have preferred our services being offered remotely and have provided us with great feedback, therefore we will continue to offer this where necessary.
We are expecting to see more ISO 27001, ISO 20000 and ISO 22301 certifications – ISO 27001 has strict guidelines in information security and is more prevalent with remote working becoming more and more common; ISO 20000 has a specific focus on service management systems, whilst ISO 22301 places a spotlight on business continuity. All these areas are important for many businesses and these ISOs are the accolades that set an organisation apart from its competitors.
We will be bringing you more webinars – these are a great tool for businesses to stay on top of various rules, regulations and law changes, as well as discussing compliance issues. In the coming year, we have plans to bring you webinars on health & safety as well as quality management, to name just two!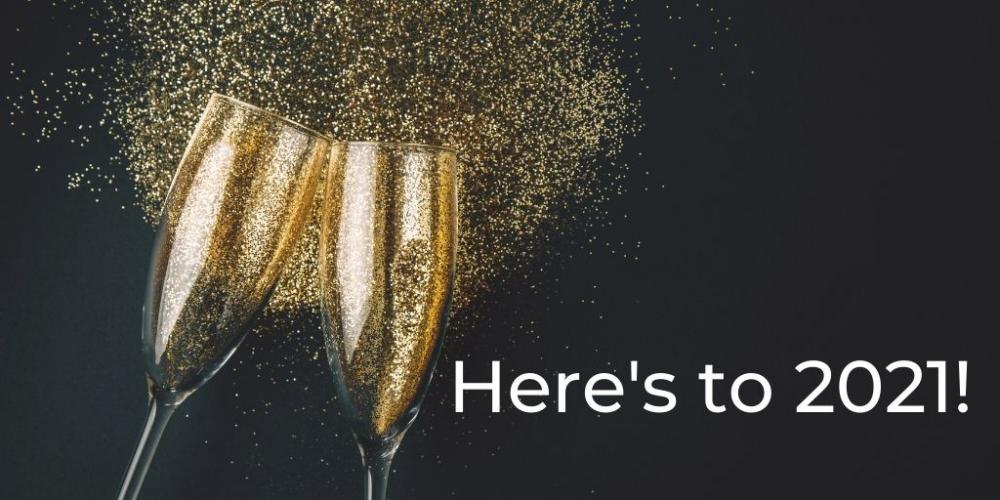 We'll be working right up to and including Christmas Eve with the team enjoying the festive break. We'll be back in the office, revived and raring to go, on 4th January 2021.
All that remains is to wish each and every one of you a wonderful Christmas!
The Synergos Team